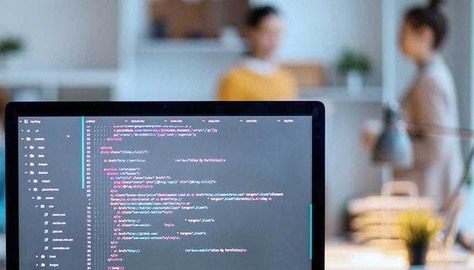 A year makes a huge difference. COVID has acted as a catalyst for big and long-term IT changes. More than 76% of companies aim to transform their IT systems.
The rise of COVID has caused uncertainty and immense shifts on a global scale in many fields. The pandemics has greatly impacted our health system, and there have also been challenges for businesses around the world. The world now faces economic instability. More than half of employees are forced to work remotely.
As a result, software development teams everywhere are in a rush to develop technologies to continue work. This shift to remote work has introduced changes in the policies, hardware, software and services used. The changes will keep on growing, and many companies will permanently stick to their flexible working arrangements. About 80% of the businesses still expect growth in their IT budget, or at the least for it remains steady.
Custom software development companies are now offering their services to help the business to transform their traditional workplace into a digital one. Many software development companies that used to provide custom technological solutions to the companies are now rushing to help them reorganize their businesses at a very fast pace in response to the pandemic. They now deploy technologies such as low-code for mobile app development because it is quick and will help cope with the effects of the ongoing pandemic. If you're interested in learning more about offshore software development, click here.
Businesses at a glance
The landscape of the market has changed in ways that many wouldn't have thought of 2 years ago. To meet the needs of this new market companies are now adapting to workforces that work remotely, digital workflows, business operation optimization and innovation. Statistics show that
44% of businesses are speeding up their digital transformation

36% of businesses are now looking towards improving their IT and system operations

30% are planning to develop tools to help their remotely working employees

32% want to make easy to use and standard tools to connect their remotely working employees

27% are developing recovery plans to prepare for other scenarios
COVID and software development
There is no one-size-fits-all solution to deal with the current situation. To remain profitable, many development companies are forced to come up with creative solutions. A custom software agency must do the following to thrive in the current pandemic.
Revise their SDLC (Software Development Life Cycle), model

Program with Helm Kubernetes

Custom software developer must learn in-demand skills such as data literacy, web designing and digital marketing.

Introduce remote recruitment and organizational socialization practices
If you'd like to learn more about the best custom software development companies in the UK, click here.
Conclusion
In the coming year, 2021, corporate revenues are expected to decline due to the uncertain economic conditions brought on by the global COVID outbreak. The working environment of many businesses has immensely changed. Many are forced to update their outdated software programs or develop new ones. Such is the need of the hour. Business along with the software development companies will transform their IT operations, systems and SDLC.