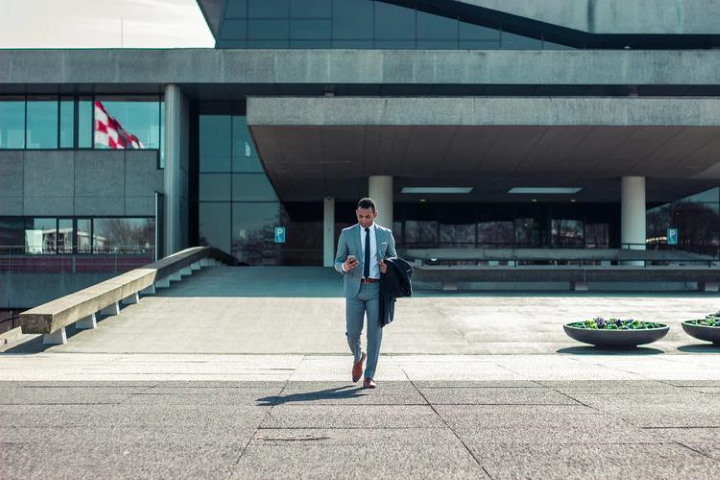 As the pandemic stretches worldwide in 2020, the doors have been closed in a connotative and denotative sense. In the business industry, entrepreneurs are forced to close their establishments, and business ventures are impossible to enter. Now that 2021 is near, it's deemed to be a year when you can knock on doors again—the gateway to opportunities.

Indeed, the sudden paradigm shift has changed the entrepreneurship ways to adapt to the current situation, from purchasing to communication and other aspects. If you're one of those who plan to open a business in 2021, you must learn the ropes slowly but surely. Hence, below are some of the new and old-but-gold essential tips for a successful business in 2021.
Prepare and Begin with a Detailed Plan
If teachers have lesson plans and engineers have blueprints, entrepreneurs have business plans. In a nutshell, it's a written document, typically for startups, that identifies the objectives and methods to achieve them. It's a layout that gives a stance on finance, marketing, and operation.

Moreover, having a foolproof and flexible business plan helps startup owners begin their business and attract potential investors. Possible risks are removed from the scene due to thorough decision-making and feasibility studies, for it's going to be bumpy for the beginning months and years. Thus, as you manage your business well, you unknowingly amass and attract outside investors who would immensely lift your thriving business.
Get a Software to Maintain Business-to-Customer Relations
Today, as the world progresses, the use and influence of technology have made every person's lives easier. One of its significant offspring is the birth of virtual communication software. Because of its vast capacity, its reach is wide, that it connects billions of people worldwide; exchange of information and two-way communication occur.

To business, communication is essential to maintain the business-to-customer relationship, and one of the best software that you can get out there is Weave software. It's a kind of software used by businesses to communicate with customers. This tool includes scheduling and rescheduling of appointments, payment methods, notices, and updates, etc.
Network and Create Partnership
Most successful businesses are established and molded through time with networking and partnership. Entrepreneurs promote their business in bazaars, business conferences, and events made by businessmen for businessmen. Through this, if potential investors see something unique and profitable in your business, there's a big guarantee that they would invest in your industry.

Furthermore, the business partnership creates a ripple that reaches one person to another. It means that when you work with someone, the combined influence and connection enables you to get more and more potential customers. Importantly, whatever challenges you both will experience along the way, the burden will be lessened because two shoulders handle the stress.
Be with Right People

Without people to man operations - financial, operational, and marketing - your startup would eventually fail. In that sense, surrounding yourself with the right people transforms the bumpy road into a smoother one. And in order to have the right people in your business, the hiring process should be keen and wise, wherein skills compromised passion and dedication.

Having the right people secures your business' reputation in the eyes of the consumers and investors. Highly motivated workers or staff accelerates the growth of your business. The right investors create linkages to their existing connections and convince them to invest in your business, and guarantee that their investments are on the right hand with a prosperous future.
Balance Your Work-life
Let's face that there's no single job that doesn't require sweat, time, and energy. If you plan to run a business, you have to expect that time isn't always on your hand. There are important family gatherings, holidays, etc., that you will miss. Further, your health will be at risk if you push yourself excessively; although it's for your business' benefits, how about your body?

Remember that engaging in the business realm entails various stressors. With that said, you have to find time for yourself and create a balanced work-life. Give yourself a break some time. Pamper yourself to avoid burning out. Besides, having stable well-being makes you physically and mentally tough, enabling you to think critically about the choices that would benefit your business and work well without the health risk preventing you.
Put Up Advertisements
Facebook, Twitter, Instagram, and other existing online platforms are now one of the virtual partners of startups. From millions to billions of users worldwide, it's indeed possible to get the netizens' attention. Putting up advertisements on any of these online platforms allows you to promote and advertise your products and services virtually. Although you'll spend money on these platforms, you'll continually reap what you sow in the long run.

Amid the numerous closed doors in 2020, it doesn't mean that these will be closed forever. As you welcome 2021, let it be a year of transcendence for startups and thriving businesses. Although it would be more challenging because of new health and business protocols, following the mentioned tips above helps you achieve a successful business in the upcoming year.