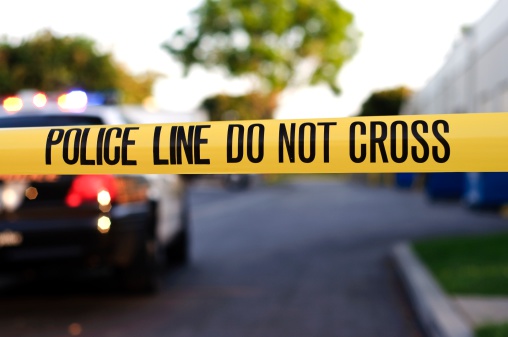 A criminal background checks also known as a police check is a routine procedure performed by some companies and businesses to their potential employees. It is performed by Australian accredited agencies. As the name suggests, it checks for the person's criminal record. Many businesses are careful when hiring their employees, especially when it comes to criminal records as it could suggest potential problems that may affect the entire organization.
There is a growing necessity to check criminal records in the workplace primarily because of the following reasons:
By running a background check, you will be able to know if someone is actually telling the truth with regard to education. There are people out there who purposely lie about their credentials and make them look better on paper. If you want to know if that person is telling the truth, then all you need to do is to run a police check.
Prevent workplace-related violence
When someone has a criminal record, it is a red flag for the company. Although it is not really a stereotype thing, the majority of people with a criminal record have a tendency to be violent. Thus, could likely start chaos in the workplace. It explains why many businesses and organizations hesitate to hire someone with a criminal record. On the other hand, there are also businesses and organizations that give second chances to people who have a dark past and doing a background, DBS and/or CRB check will help them understand better the person they're going to hire and can be easily completed on https://crbdirect.org.uk/. They know how to deal with that person and be able to avoid things or scenarios that could aggravate violent tendencies.
By doing a criminal check, you will be able to improve the quality of your applicants. Through it, you will be able to weed applicants with less than a stellar background. Applicants who have criminal records must be upfront during the job application process as it says a lot about being truthful and honest. Those who lie with their application and later on found out they have criminal records will be in a less favorable consideration because they are not honest from the start.
A police check would be helpful in industries where an employee needs to handle sensitive materials or say work with children and the elderly. As a hiring manager, you would want to hire someone with a spotless criminal record to reduce the risk of an incident.
For criminal background check, you can count on Crime Check Australia; a company accredited by the Australian Criminal Intelligence Commission as their official National Police Checking Service provider. The result of the criminal background check is accurate and quick. In fact, in less than an hour, you will receive the result in your mail. All takes place online and all you need to do is to fill up the online form and present identification documents. Crime Check Australia provides criminal background checks across all states in Australia.