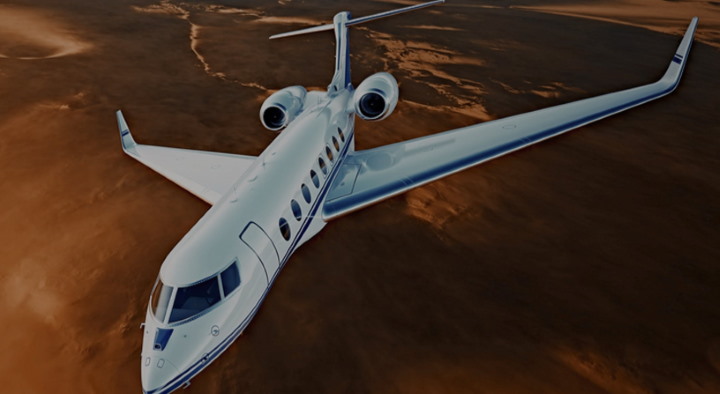 Private jet companies are finding that a greater number of passengers than ever before are choosing to fly with them. One of the reasons for this is the prevalence of the super-infectious virus know as Covid-19. Companies such as Jettly are finding ways to make private jet travel safer for those who want to avoid the crowds and therefore to reduce the risk of catching the coronavirus. This article will explore the ways that safety on private jets is being increased.
At the Private Terminal
Arriving at your own private terminal, which already keeps you away from potentially infectious crowds, you will notice that the ground crews, and other personnel including concierge hosts, will be wearing PPE (Personal Protective Equipment) for your safety. This will include masks and/or visors, and gloves. The crew will, in addition, be keeping a minimum distance of six feet, or two metres, away from you. Staff will have been briefed, as they are used to being briefed on all aspects of air flight procedure, about the necessity to avoid physical contact with passengers during the Covid-19 pandemic. A situation that looks set to continue for some time to come. You will, I am sure, forgive the captain and their flight crews for not welcoming you with the customary handshake to make you feel welcome. They do still, however, welcome you and will be doing everything possible to keep you safe from the inadvertent transmission of the coronavirus and all its potential consequences.
On the Aircraft
Onboard, you will find everything removed that has potential to cross-contaminate. For instance, blankets and other textiles. The comfort will be in that they have been removed. In addition, the catering may well have been suspended to help keep you safe, or at least be limited. This is a good thing. In addition, hand sanitizer will be available for your hands. The plane will have been sanitized before you enter it, for your safety. You can imagine how hard it must be to make sure that a larger commercial airline is completely safe. Private jets, however, are generally smaller and more manageable in this respect. You may notice a slight disinfectant smell on entering the aircraft, but this will soon disappear. This is a comforting smell as you will know that the jet has been disinfected with your safety as a passenger in mind.
In the Information they Provide
When you book your private jet, you will be able to ask in advance the kinds of things that will have been done to protect you and the jet's crew from becoming infected. Instructions will be issued to you on the day, too. Information will be available on the plane on how to behave to protect yourself and others. As will all sectors, aviation has had much to think about to protect the health of its users. In addition, you can be assured that private jets offer the safety benefits of you not being among a mass of people who may not even have been tested for the virus. There may be asymptomatic passengers who do not even know they have the virus to pass on. They may look perfectly healthy if you were to sit next to them on a commercial airliner but be carrying Covid-19. It does not bear thinking about and can all be avoided by booking a private jet and enjoying a more private environment.
For more information on Covid-19, which began in 2019, click here.
So, it is worth considering a private jet for peace of mind and being able to carry on your activities in a situation that is threatening to suppress them. Private jets are an answer to avoiding the crowds that Covid-19 thrives on.