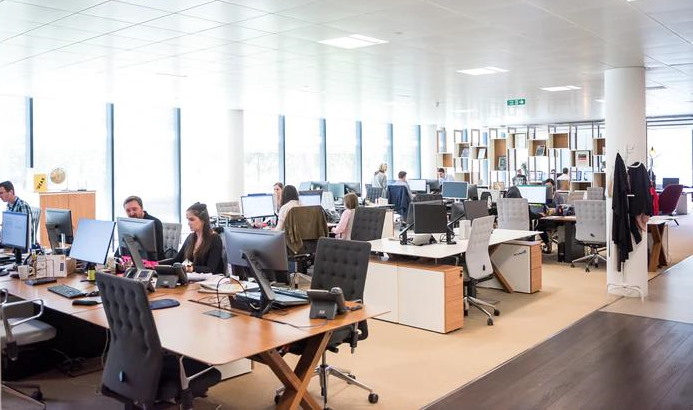 SIP trunking is a modern telephony protocol that makes calls via the internet by organizing and controlling the data transfer. It is a phenomenal way of communication for small or large businesses and It has proven to be both highly efficient and cost-effective. More importantly, it serves both the customer and the client.
In this article, we will explain all the ways that switching to a SIP system can benefit your business development.

It saves money
Since all the calls are made through the internet, the SIP trunk enables all calls to be considered local, thus avoiding the additional costs of international or long-distance calls. It also offers free calls between offices on the same SIP system and if you have offices located in multiple countries, the cost reduction will be bigger. It may also be implemented over the cloud as part of a unified communications platform. As the pricing is more straightforward this way, it is easier for business owners to keep track of their finances.
It is fast and reliable
The internet has proven to be one of the fastest and easiest ways we can communicate so far. There's no doubt today that it can come in handy for your business in many ways. Using a communication protocol that operates via the internet is certainly one of them. Besides that, unlike a traditional phone service which can be affected by many external issues, siptrunking uses a much more stable network that eliminates interruptions and transfers the data faster, making it the more dependable option.

Provides Immediate ROI
In the business world, it is widely accepted that some business solutions may take a long time to prove valuable. Decisions like hiring, pivoting and product development can take months or even years to return a profit, and it is a risk every business owner considers. However, it is not the case with the introduction of the SIP communication system. SIP trunking services are affordable from the start and you can even instantly compare the previous telephone bills to those you'll pay with a monthly SIP plan.
Disaster recovery
SIP trunking services tend to be far more resilient than traditional phone systems in a matter of potential disasters. Regardless if it's a system crash, natural disaster, or hardware problem, most SIP trunking services will have all the measures in place to make sure you can still make calls. These might include geographic redundancy and routing calls to different locations or data centers around the world. Your SIP trunking service will also help you create a personalized disaster preparation plan if needed.
Improves corporate communication
Until these protocols became commonly available, multi-site institutions tended to avoid communications other than a regular phone call. Conference calls used to be quite costly and difficult to organize. They often took place only in an emergency or for the most important reasons. With SIP trunking, video conferencing is now commonplace, connecting employees from different countries, increasing business efficiency, and establishing and reinforcing a standard corporate culture.
The financial and operational benefits of using SIP trunking are undeniable. The few that we have mentioned above should be enough for you to consider incorporating these protocols into your business and enjoying the professional improvements it brings.