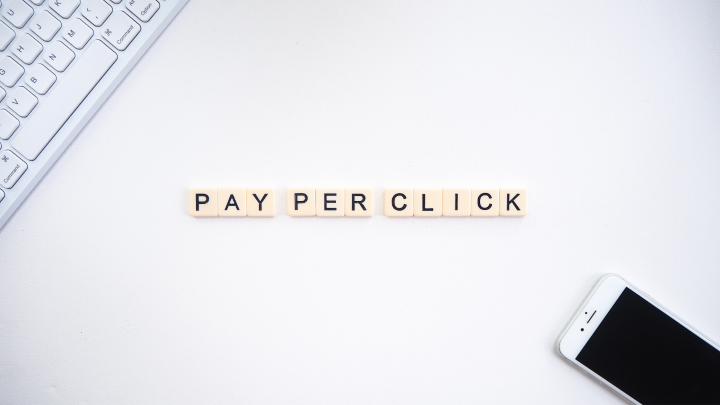 For most business owners and digital marketing professionals, Pay Per Click (PPC) advertising means Google Ads. However, Google doesn't have a total monopoly on Search Engine Marketing (SEM). Microsoft has an equivalent offering called Microsoft Advertising.
Although Google has by far the larger share of the search engine market, any business owner using Google Ads should consider adding Microsoft Advertising to their digital marketing arsenal. This is particularly relevant following the recent release of the new Microsoft Edge browser. Microsoft Advertising is powered by Bing and increased use of Microsoft Edge is likely to result in greater visibility for Bing search.
The costs per click (CPC's) with Microsoft Advertising are significantly less expensive than those with Google Ads. This fact alone makes it something you should consider.
What is Microsoft Advertising?
Microsoft Advertising started life with the name 'Bing Ads'. Microsoft then changed the name in early 2019 in a rebrand of the product. The basic idea with Microsoft Advertising is that when someone types a relevant search term into the Bing search engine, seeking a product or a service, Microsoft displays a number of ads on the resulting Search Engine Results Page (SERP). Typically up to five ads are shown at the top of the page and then several more further down, after the organic search results.
When someone clicks on one of the ads, they are taken to a page on your website known as a landing page. This page is the entry point to your site. Its purpose is to facilitate whatever action you desire from the person searching. For example this could be to call you, to fill in a form, or to purchase a product.
Microsoft uses a number of factors to determine which ads to show and in which positions on the SERP. Of great importance is the price that you are willing to pay for the ad to be displayed for each of your specified keywords. This is known as the bid price since the whole process is effectively an auction in which you are bidding against your competitors.
The Microsoft Advertising Platform
Once you've created a Microsoft account and signed in to the Microsoft Advertising platform, it can initially appear rather daunting. The platform is complex with many features and options available. The first step is to create a campaign. Within that campaign you will create ad groups, then the ads themselves, and the search terms you intend to target. The search terms are known as keywords and these can be any number of words in length.
The Campaign
You will typically set up Microsoft Advertising campaigns to target specific geographical regions. This is ideal for local businesses which service specific areas. Within the settings for the campaign you will define your target area, your maximum daily spend and a number of other important criteria. You can of course set up a number of campaigns and specify different criteria for each.
Ad Groups
You can have one or more ad groups within a particular campaign, and within each ad group one or more ads. You should use ad groups to organise your ads by common themes. For example, you can separate ad groups into the different product or service types that you offer. In the case of my own business, I use different ad groups for computer repairs, computer upgrades, virus removal etc.
Amongst the ad group settings is the default bid for the keywords in that ad group. You can then customise these bids for each specific keyword as required. You can also specify your bid strategy.
Ads
There are different types of ads and this affords you the flexibility to utilise them in whichever way works best for you. A typical text ad comprises a final URL (your landing page), three titles with specified maximum lengths, and two sections of ad text. Microsoft won't necessarily display all the text you define each time one of your ads is shown. Nevertheless, it's very important to set up the ad with all the text available to you to maximise the impact of your ads.
You should ensure that the text of the ads correlates closely with the keywords in the ad group. You actually have the possibility to include the keyword text within the ad itself. Dynamic text insertion is one of the options available to you when setting up your ads. This is an extremely useful feature as you are more likely to gain the attention of the searcher when they see the actual text they typed appear in your ad.
The overall wording of your ads is key. Your purpose is to use the few words that are available to you to capture the attention of the prospective client.
Keywords
Keyword research is an essential prerequisite in PPC advertising. A prospective customer will type a search term into Bing and this is what Microsoft uses to trigger your ad. You can probably think of lots of different keywords and potential keyword combinations. It's fine to include all of these in your keyword list. Keep in mind that you can use dynamic text insertion into your ads, which makes having numerous search terms advantageous.
The search terms you use can be one or two words long. These are known as short-tail keywords. Or they may contain multiple words or short phrases, in which case we call them long-tail keywords. In my own industry a typical short-tail keyword could be 'computer repairs' and one example of a long-tail keyword would be 'home computer support'. I use hundreds of keywords, many of which may only be triggered occasionally. However, those which are triggered less frequently may be less expensive as they are likely to be less competitive.
Landing pages
As mentioned previously, your landing page is the page on your website which you will display to a prospective customer when an ad is clicked. Content on this page should correlate closely with the targeted keywords themselves and the text of the ad. Your landing page must have a clear call to action as its purpose is to convert the searcher into an actual client.
Quality score
The prices you pay for your clicks will vary depending on various factors, including the day of the week and the time of day. The prices depend on a quality score which Microsoft defines for each keyword. Calculation of the quality score is based on three components. These are the expected click-through rate, the ad relevance and the landing page experience. The higher your quality score for each keyword, the lower will be its cost per click.
Performance monitoring
It's crucial to monitor how your ads are performing on a regular basis. Within the Microsoft Advertising platform you can view the exact search terms typed in by prospective customers. This is great information to help you to build out your keyword list with additional long-tail keywords.
You can also build negative keyword lists. Negative keywords are those which you want to use to prevent your ads from being triggered. When a customer's search query includes a negative keyword you will stop the ad from being shown, thus preventing a pointless click. As you monitor the search terms your prospective clients are using, you'll be able to readily determine negative keywords which you can add to the list.
You can also monitor the average positions your keywords are achieving on the SERP and then use this data to determine whether you need to adjust your bids either upwards or downwards. You may find that your ads are regularly appearing in position number one. This may mean that you're paying too much for those clicks. Through a process of regular review and trial and error, you can determine the most suitable bid for each keyword.
In conclusion
Microsoft Advertising is an essential component in any balanced digital marketing strategy. The costs per click are significantly cheaper than with Google Ads and this makes it a very worthwhile investment.
For businesses like my own, Microsoft Advertising is in fact the only PPC option. Google no longer permits computer repair businesses to advertise using their platform. They implemented this change of policy because of the proliferation of fraudulent remote 'computer repair' providers promoting their scam activities using Google Ads.
Have you tried Microsoft Advertising? I would encourage you to take a look at it today.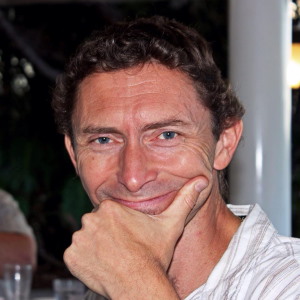 This article was written by Norm McLaughlin, founder of Norm's Computer Services, a local computer repair and IT support business in Brisbane. As well as being an IT Support Professional, Norm is also certified by Google in Digital Marketing.