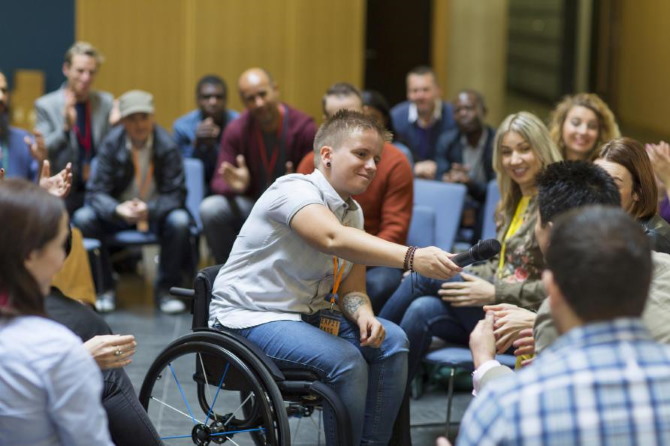 Around Australia, the National Disability Insurance Scheme (NDIS) is designed to provide different types of support tailored to eligible recipients' individual needs. It sounds simple enough, but this funding scheme is not a blanket approach whereby all applications are immediately approved. As such, it can help to understand a few of the basic guidelines.
Unlike previous public disability care schemes, which were state-funded or owned, the NDIS caters to all Aussies. That means people living with a disability in Melbourne, Sydney, Brisbane, Canberra, and all across Australia are free to access NDIS benefits, provided they meet the necessary criteria.
So, what is the criteria? And how can one optimise their chances of receiving the care they need? Here are a few helpful guidelines that unpack the nature of these scheme.
Understanding eligibility criteria
First and foremost, NDIS access requirements state that eligible participants are considered those who:
* have a permanent impairment that interferes with everyday activities;
* have a developmental delay;
* are less than 65 years of age at the time of application;
* live in Australia; and
* are an Australian citizen or hold a relevant visa (i.e. Permanent Residency or Protected Special Category).
Knowing these requirements beforehand can save precious time and headaches on constructing an application that, at the end of the day, simply won't be successful.
Specific goals should be determined
The very nature of the NDIS is to help people with a disability to achieve their goals, hence it is wise to clearly outline what these goals may be. Examples can include community participation, employment, greater independence and enhanced wellbeing.
Herein, it is important to note that applications should focus on goals rather than types of support. For instance, "I wish to improve my mobility by working with a physiotherapist" is a far stronger statement than "I wish to see a physiotherapist for therapy".
Support requests must be considered 'reasonable and necessary'
What does this mean, exactly? In a nutshell, requests for therapy, physical aids, day programs and other types of support need to directly assist the person to achieve those aforementioned goals. A qualified clinician can help assess the person's current skills and needs to inform any specific equipment, aids or programs that will address these goals.
Once these supports are determined and approved, a plan is subsequently identified which outlines the specific types of support to be received, along with the amount of money allocated to each support.
Participants have 'choice and control'
Under the scheme, those with a disability are granted choice over their service providers and control over the management of their funding. This means they can decide who will deliver their supports, and how much control they wish to exercise over their engagement with services.
The philosophy is certainly a healthy one, however it can be somewhat mystifying when navigating the intricacies of the planning process. As such, it helps to flesh out the three key types of management:
* self-managed, whereby the participant employs workers and therapists directly and receives and manages their own invoices;
* plan-managed, whereby the participant employs an agency that effectively works as an accountant; and
* agency-managed; whereby the National Disability Insurance Agency (NDIA) assumes responsibility and manages all payments and funding.
By understanding these management approaches, one can approach their plan with the confidence that they have a level of autonomy they are comfortable with when it comes to actively changing their own life.