With today's increasing competition in the marketplace, many business owners are considering using the digital space to increase their client base and market their products and services worldwide. The digital space also provides a cost-effective solution for reaching out to potential customers compared to other means such as electronic and print media. It's, therefore, essential to incorporate your digital marketing strategy properly to boost your online presence. This requires the services of a
digital marketing agency
.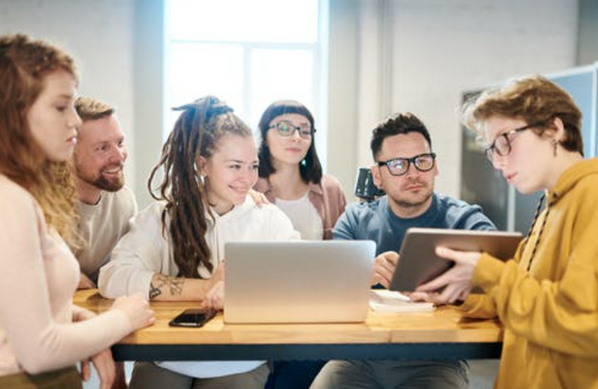 What is a digital marketing agency?
In simple terms, a digital marketing agency is a company that offers various marketing services for other businesses by assisting them in increasing their sales or products and services. Choosing the best digital marketing agency sometimes can be challenging, especially for beginners. Below are some top tips on how to choose the best digital marketing agency:
1. Understand your business needs
Even before you think of looking for a digital marketing agency, it's essential to understand your overall business goals and objectives. Remember, your ultimate goal is to find a digital marketing agency that will help you achieve your business objectives. Failure to understand your business needs will make you choose the wrong agency that won't add value to your business.
2. Go for value
Most business owners tend to go for the cheapest digital marketing agencies thinking that it's an excellent way to save money. However, these cheap agencies might not provide quality services that may derail your general marketing efforts. Choose a company that offers quality digital marketing services to increase your brand awareness.
3. Select an agency based on your marketing style
A good digital marketing agency sells client's products and services as well as their services. When looking for a digital marketing agency, it's essential to check how they do their marketing. First, check their website to see if it's informative such that it answers all of your questions. Secondly, check their SEO services by looking at its Google ranking. A high ranking website is a good indicator of their quality services. However, it would help if you went deeper to check their culture and work ethics to ensure they don't widely differ from yours.
4. Intensive research
Today, there are many digital marketing agencies where it's difficult to differentiate a genuine and fake agency. Therefore, it's essential to do intensive research to determine the credibility of a digital marketing agency. First, you can determine the credibility by looking at online reviews, their track record, reputation, and customer support services. Create a list of digital marketing agencies in your locality and choose the one you think suits your needs.
5. Think long term
One major mistake that many businesses make is throwing chunks of money to increase their brand awareness. However, the truth is that digital marketing isn't a one-time process but rather a continuous process that involves developing a strategic partnership with a digital marketing agency for the success of your business. Therefore, it's essential to think long term to establish your brand when finding a digital marketing agency. Look for an agency that will guide you in achieving this long-term goal.
In conclusion, these are some top tips for choosing the best digital marketing agency.