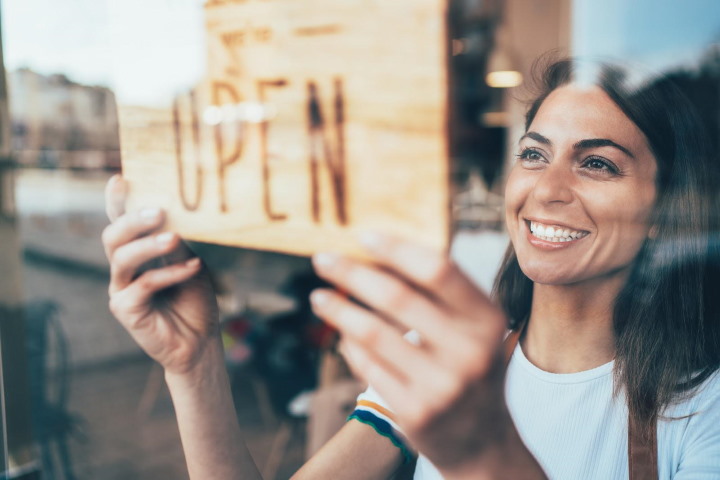 Over the span of just a couple of months, the entire world economy, the way we work and live, every aspect of day-to-day life has changed. While no one knows what the "new normal" will look like when it finally arrives, what we do know is that businesses need to find opportunities to adapt to a rapidly changing reality and stay afloat. After all, companies that will be able to remain agile are more likely to survive this economic turmoil and thrive again.
When economic views turn negative, profit goes to zero and risk increases; that impact can threaten all enterprises, particularly small businesses, which are more vulnerable. They often do not have reserves to survive times of slowing growth or sales. To help mitigate difficult economic times and stabilise your company, business owners need to consider implementing the following practices.
Make The Most Of Your Current Customers
When the business is going through uncertain and hard times, you need to work even harder to retain your customers and clients. This is because you need to maintain a healthy cash flow and protect the income that goes into the business. By holding on to your current clients, you have the opportunity to increase sales without incurring the cost of getting new ones.
What's more, they can be established customers, which gives you a lot more sales opportunities. Thus, if you want to keep your organisation at all costs, you cannot ignore the potential profit from shifting your sales focus to loyal customers.
You can do this by showing your customers why the product or service you offer them is important. Identify the needs of your clients and then meet them. Make sure your customers love what you do or sell, try to offer excellent service and do as much as possible to make them satisfied.
As your clientele are going through challenging times too, ensure you show consideration with free packages, exclusive offers, subscriptions or discounts, depending on your particular type of business. This will show that you stand for more than just your products, but also care about them and value their contribution to your company.
Get A Small Business Loan
Small business loans are a smart financing tool that can help pay for essential improvements, invest in a business and achieve big goals. But during difficult periods, they can bring additional benefits. A loan can provide long-term financing at a low rate without large payments or prepayment penalties, which gives small businesses more control over debt management.
With so many types of finance available at varying costs and conditions, it is essential to make the right choice for your business. Since nowadays, many businesses are experiencing cash disruption due to the coronavirus pandemic, you can seek out government help. You can apply for Bounce Back Loan Scheme (BBLS), Future Fund, Coronavirus Job Retention Scheme (CJRS), Self-Employment Income Support Scheme (SEISS) and Coronavirus Business Interruption Loan Scheme (CBILS lenders). For example,
the CBILS scheme
is managed by the British Business Bank and provides needed support for small and medium-sized businesses severely affected by the COVID-19 crisis with two solutions (hassle-free loan/flexible revolving credit facility).
Reduce Expenses
In tough times, it pays for both small businesses and large organisations to find possible ways to reduce expenses and optimise efficiency to survive the storm and thrive.
Many companies tend to cut back on jobs because they have to cut their costs as cash flow diminishes. While this strategy is not beneficial for employees, it helps the business to stay afloat.
Beyond layoffs, business owners might consider revising the company's software subscriptions, cutting wages, using energy-saving tactics to reduce energy bills or moving to cheaper or smaller office space. It also might be a good idea to create a remote work environment if possible.
Don't Cut Back On Marketing
Marketing spending is an expense that many companies cut down or even eliminate entirely during difficult times. Sure, finding ways to decrease costs is a good practice that is especially essential when sales suffer from an economic slowdown. However, it is also vital to understand that any expenses that provide a return on investment must be sustained as the need to increase revenue becomes more and more crucial.
A disciplined marketing plan can help reduce lost profits at your business and even add new revenue streams and grow your customer base regardless of which way the economy swings. Investment in marketing and advertising also helps to keep your name in front of customers and clients and prevent competitors from capturing market share. While reducing marketing costs will lead to lower search engine rankings, and once that happens, it can be very costly to get back.
Have A Winning Team To Help You In Tough Times
If you have the right people who work well as a team, they can help you manage and implement your winning strategy in a complex economy. At the same time, in case you are having any problems with your employees, focus on sorting them out before it gets in the way of your business.
Also, keep in mind that your workers are the ones your clients interact with, and they can become an obstacle to great customer service if they are not polite and/or knowledgeable. Therefore, your employees play a key role in recession-resistant businesses as even during times of economic downturn, customers will continue to invest in your product because of the customer service you provide.
Maintain A Good Relationship With A Bank
When times are tough, they can be tough for everyone, affecting both you and your business. And if your company faces financial challenges, then small business loans can not be an option. This is where a personal loan might make sense.
When you have built and maintained a healthy relationship with your bank over the years and keep personal credit looking good, you are much more likely to get funding approval when you need it most.