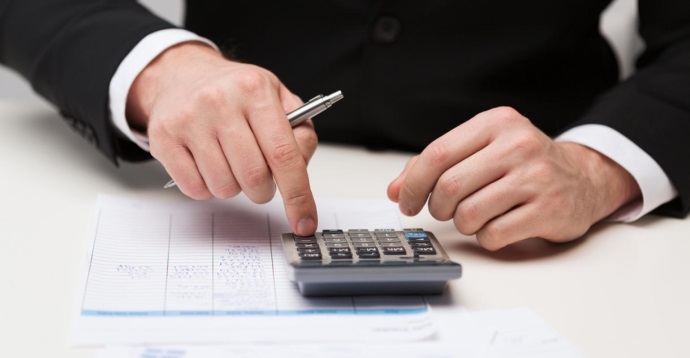 Marketing your business or company is one way to ensure growth. It allows you to engage and maintain customers, build brand awareness, build authority, and stays relevant in a particular industry. Business or company cards are a great way to invest in your company and an important tool to market your product or service. While there are many advantages with digital advertising, company cards are a tangible form of marketing that people can hold and look at and stay around for years after being given out.
It is a constant reminder of your company. Visiting/trade cards were the earliest examples of company cards found in 17th century Europe when aristocrats would announce their arrival to a town. In the 19th century, tradespersons started leaving trade cards after they completed a task. Some had maps drawn on the back as a way to contact them.
Visiting/trade cards then evolved into company cards to represent a company's brand in a compact and creative way.
Here are five benefits of having a great company card.
1. Affordability
Advertising is not cheap, but company cards are one of the most cost-effective and efficient ways to advertise your company. The benefits of
having a business card are high compared to the cost of producing and printing them. There is an abundance of graphic designers and printing companies that provide bulk orders at relatively low prices.
Using a reputable graphic designer and commercial printer ensures that you get quality cards and access to printing techniques such as Scodix printing, embossing, foil stamping, and laminating.
2. Convenience
business cards are a part of your business that can be taken and kept anywhere because of their small size. Many purses and wallets have designated spaces for business cards, so they are in easy reach. They are a portable marketing tool. According to Cision.com, we live in a fast-paced society and the attention span of humans is at an all-time low. Handing out a business card is much quicker than finding a pen and paper to jot down contact information.
People will spend more time reading the information printed on your business card instead of swiping away an ad on their phone or iPad. You are in control of who you give your business card to, and they can be exhibited anywhere. A basket of cards at the cash register or pinned on a notice board are some ways to make them visible.
3. Versatility
Your business card is sometimes the first thing a potential customer sees, and you never get a second chance to make a first impression. The right design will make a lasting impression on your customers. Anything that makes your brand stand out will make it more effective.
There is no limit to what you can put on a company card. Many companies have gone pass just putting contact information. They have started to incorporate information about products and offer discounts or a gift with your purchase upon presenting the card.
You have to be careful what you put on company cards as too much information can be overwhelming.
4. Credibility and Reliability
A company card reflects your company's personality, gives the appearance of professionalism, legitimacy, and trustworthiness. A potential customer will think your company is not credible if you hand them a receipt with your contact information scribbled on it.
Giving someone your business card shows that you are prepared and operates a business they can trust.
5. Shareable
A creative business card will have such an impact on customers that they want to show other people, which will increase your brand's engagement. An eye-catching and well-thought company card will ensure that you rise above your competitors.
6. Effective Advertising
A well-designed company card will pique the interest of anyone looking at it and encourage them to keep it for a long time. Each time that potential customers look at your card, it would remind them of your products or services. It is a daily reminder of your company which in turn makes it easily identifiable. Company cards are an extension of your brand; incorporating logos and eye-catching images can help commit it to memory.
7. Great Conversation Starters / Networking Tool
Offering someone a company card is an excellent opportunity to start a conversation, meet a prospective customer, or begin a partnership.
Ensure that you always have company cards on hand so that you never miss an opportunity to promote your brand. Company Author Ryan Lilly once stated that metal was a good material to make company cards because "they are a good investment, especially if you were to meet Magneto. He would have no other choice but to be attracted to you."
8. Accepted Worldwide
Conducting business card printing company overseas has become the norm, and sharing your company card is one method of introduction and a way of offering your contact details. In places like Japan, China, and the Middle East, sharing company cards is a whole ceremony and is treated with respect.
A company card plays an essential role in creating and maintaining company relationships and opportunities.
Having a company card may seem outdated in this age of technology, but it is a smart investment that goes way beyond providing contact information. Not only is it an easy way for people to get in touch with you but one of the most lasting ways to remind people about your brand.