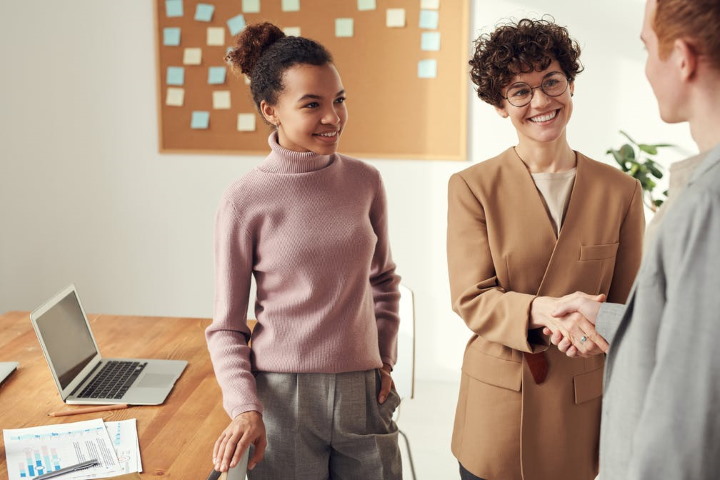 Nurturing a business partnership is one of the most important responsibilities of anyone who runs a company with someone else. You see, communication is a two-way street and in order to ensure transparency, you need to give as much as you receive. Moreover, it's incredibly important that you find a way to show appreciation for all the hard work that they're putting into the business. Think about it, you're the only one who really knows how they feel. After all, it's you who runs this business beside them and knows the exact amount of pressure that both of you are under.
1. A book
Your business partner might be someone that you know quite well. In that case, finding the right gift for them will not be a difficult task. What you can do is find the right book. Ideally, you will find them something non-work-related. You're looking for a book that they can relax to. So, it would be ideal if you knew their preferred genre. Different personality types can prefer historical novels or romances, however, you need to remember that people have guilty pleasures, as well. It would be best if you were to start a conversation on this topic weeks in advance in order not to appear too suspicious.
Self-improvement books or grand works like The Art of War, How to Win Friends and Influence People or Machiavelli's The Prince are always a good idea to help one channel their inner predator, which is such a necessary thing in the business world. This type of book is always a welcome gift and it can help your partner grow as an entrepreneur.
2. Standing desk
If your partner is a fitness/productivity freak, you might decide to surprise them with a standing desk. This is an innovative ergonomic concept that allows its users to stay fit while working and stay alert for a lot longer. Now, a standing desk is not what it sounds like (it is not a torture device). A standing desk is used with the implementation of interval working. This means that you stand behind the desk, working, for 20, 30, or 50 minutes and then make a 5-10 minutes break. Just keep in mind that this is the best idea for those who like to stay active and on their toes.
The advantages of standing desks are quite numerous. First, it's great for your posture. Second, the alertness and focus are heightened, seeing as how the risk of getting sleepy (like when in a chair) is not that great. This is also quite innovative, so if your partner wants to be seen as someone who's ahead of the curve, then this is a perfect gift.
3. Survival gear
If your partner is a great outdoors person, you might want to give them a piece of survival gear. Keep in mind that this is not a simple task and that you'll have to invest a fair amount of research. Why? Well, if they're really passionate about survival, they probably have a kit of their own.
They might also spend quite a bit on this passion of theirs, which is why getting them something frugal or simplistic might not cut it. On the other hand, something like a quality switch blade knife is always welcome. Moreover, this is something that will never be a waste. Even if they have one already, having an extra one is never excessive.
4. Bluetooth speaker
Another thing you can consider as a potential gift is a Bluetooth speaker. This is a universally useful gift that your partner can use in their home and outdoors. It's a portable sound system. It's something that can enhance their workout sessions, their meal preparation process and even their morning shower. Also, it's quite important that you understand the significance of this gift in terms of a duplicate speaker situation. What if they already have one? Well, now they have one more and the gift is just as good. They have one spare or they have to carry their speakers around a lot less frequently.
5. Take-out
What is so great about this simple and common gift? The fact that you can go for it every single week. Thinking about your business partner and worrying about whether they've eaten, as well as remembering their favorite take-out restaurant/meal is simply invaluable. Do this enough times and you will start making a positive pattern, one that your business partner won't be able to resist. Even aside from your administrative and entrepreneurial tasks, they'll see you as someone who contributes.
The last thing you need to understand is that getting the right gift for a business partner is not easy. You want something intimate but not too intimate. You want something valuable but not too expensive. Also, you want something that fits their interests and cravings, yet, you might not know them well enough on a personal level to make this call. Still, if it's not a special occasion but just you wanting to give them a gift, then start with low expectations because they aren't really expecting anything, to begin with. In other words, you can't go wrong.