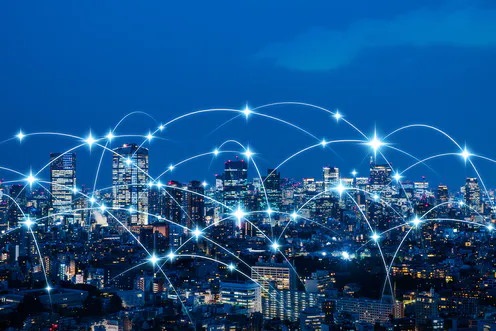 As a 5G world becomes imminent, it is more important than ever for both public and private sectors to pay greater attention to digital consumer experience and engagement, according to Blackbox Research on the back of its latest study reviewing Singapore's public sector agencies.
The new generation of wireless technology, 5G, promises to change how people use the internet through lightning-fast connection speeds, lower latency, and an ability to connect one million devices per square kilometre. 5G subscriptions are expected to reach 1.9 billion by 2024, which means how people interact with organisations will have a huge digital shift. This increased reliability, performance and efficiency will be a massive boon — and challenge — to organisations having to meet even higher customer expectations.
But customer experience and engagement are not limited to brands and businesses. Blackbox Research's recent index found that customer experience is increasingly imperative for governments, by reviewing key public sector agencies in Singapore and their digitalisation journey. From accessing essential services, critical data-sharing, to contributing to policy-making matters, the consumer experience has similarly huge implications on relationship-building between user and organisation.
Published by Blackbox Research, the annual Public Sector Experience Index (PSXI) is an all-round composite index that measures where 30 public sector organisations – Ministries, Statutory Boards, and other agencies – stand in terms of their digitalisation journeys. Covering 4,000 statistically representative Singaporeans and Permanent Residents (PRs), the PSXI aims to track public sector organisations' digitalisation journeys, benchmarking their progress over time and across three key indicators: Impressions, Sentiments, and Interactions.1

Some key findings include:
Emerging disconnect between public perception and actual experience. The wide range of scores across all three Impressions, Sentiments, and Interactions scores indicates that Singaporeans are mostly aligned in the way they hold public sector organisations in high regard, but they remain divided when it comes to assessing whether their specific needs and expectations are being met.

A generational digital divide persists despite digitalisation advances. Despite its progressive and conducive approach to digital technologies, a generational digital divide persists in Singapore. Young respondents rate public sector agencies most favourably, while Seniors are less satisfied. This is true despite the elderly in Singapore being as informed and as connected as they have ever been.
Saurabh Sardana, Chief Operating Officer of Blackbox Research, notes that there are many learning points from these findings that are applicable to brands as well as across different markets. "While our study is focused on Singapore's public sector, these findings can resonate equally across brands and the wider region. Our study highlights that it is no longer about meeting users' needs and expectations, but about anticipating them. The onset of a 5G world will make this possible, opening doors to a range of user-centric experiences provided by both private and public sector organisations."
"2020 was an inflection point for digitalisation, as many organisations find themselves interacting with users digitally at an all-time high. Now, the greatest challenge for brands and the public sector is to further build on this interaction by sustaining engagement and surpassing satisfaction levels. With this index, we hope our timely, comprehensive data sparks productive conversations, helping both private and public sector organisations gain greater insight into how they can anticipate users' constantly evolving needs and expectations," said Mr Sardana.
To access the PSXI data and download the main report, head on over to Blackbox's interactive microsite. More details can be found on Blackbox's official website, as well as on social media (LinkedIn, Facebook, Twitter, Telegram).
1 The PSXI assesses Singapore public sector bodies across three key dimensions: Impressions (Reflects the way Singaporeans and PRs perceive different public sector organisations), Sentiments (Reflects Singaporeans' and PRs' net positive experience with an agency in the last 12 months), and Interactions (Reflects Singaporeans' and PRs' preference for digital or traditional/in-person channels).