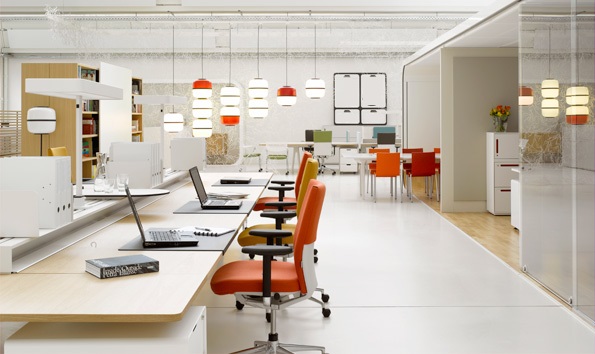 Are you struggling to achieve desired results from your SEO strategy? If the answer is yes, then you have stumbled on the right blog. Many businesses out there fail to make the best out of their SEO just because they are falling prey to the tiniest and the most common SEO mistakes. If you are doing everything by the book and still cannot see any improvement in your website's rank, chances are you are also making those mistakes. In this article, I have mentioned some of the most common SEO mistakes that every business needs to avoid in 2021. Let's take a look:
Not Defining SEO Goals
One of the most common mistakes the majority of businesses make with SEO is that they don't set any clear goals. They opt for SEO because they want to bring more traffic to your website by improving its rank, but things are not always that simple.
It is important that you polish your goals and make them specific. Decide whether you want to improve your sales, generate more leads, or simply filter your traffic by targeting a well-defined audience. Once you have your goals in mind, you will be able to see the results in numbers.
If you are still not getting results even after defining your goals. You can consider hiring a pay on performance SEO agency to help you sort out the issue.
Ignoring Search Intent
When you are diving into keywords for your SEO, it is important that you don't ignore the search intent. It is a hidden ranking factor and is also highly rewarded. Search intent refers to the main motivation behind the user's search term. You must know that what exactly the user wants to achieve with the keywords they are writing.
For example, if the user is searching "office cleaning," they might just be looking for cleaning tips for their office. However, if they are searching "office cleaning services," then it indicates they are planning to hire a company to get the job done for you. Google ranks those websites higher that satisfy the search intent.
Focusing on Quantity
Many businesses out there think the more content they create, the higher they will rank on Google SERP rankings, but that is not true at all. In fact, if you are writing two or three shallow blogs every day with no real value, it can do you more harm than good.
Google appreciates websites that offer quality problems and provide solutions to the users. One well-written and well-research post that offers value to the users is likely to grant you more ranking points than a hundred random web blogs.
Not Letting Go of Old Practices
If an SEO technique worked for you in 2019 and 2020, it doesn't necessarily mean that it will work in 2021 as well. SEO is constantly evolving, and if you are not changing with it, you will be left behind. It is advised that you only focus on the latest trends and what's working in the present.
If you are still fixated on a technique that did wonders for you a couple of years ago, you are not approaching SEO right.