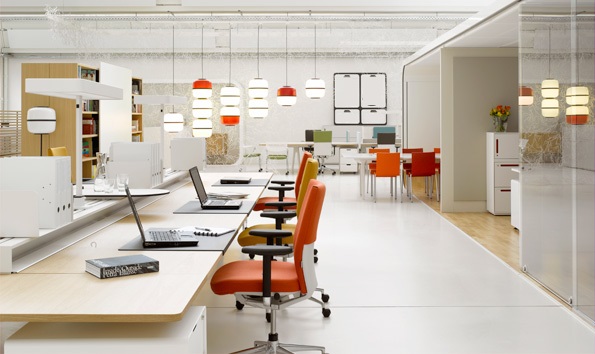 Artificial Intelligence (AI) comes with various prospects in technology, especially in a business. Whether it's retail or manufacturing businesses, implementing AI has become essential to increase productivity and customer satisfaction. No one can deny AI is the future of business.
Big companies like Microsoft, Google and Salesforce have already integrated AI as the intelligence layer. For businesses, AI applications depend on the organizational needs and business intelligence derived from the collected data. Further, enterprises employ artificial intelligence in business for everything like CRM, chatbox, social media data mining and so on.
But how do you use AI in a small or large business? Keep reading this article to know details about how to adopt AI in your business.
10 Steps To Adopting Artificial Intelligence In Your Business
Follow these 10 key steps for adopting artificial intelligence in the business.

Understand AI
Start by understanding the difference between AI and machine learning (ML). Although people often use these two terms interchangeably, there are certain differences.
AI is generally the simulation of human intelligence in machines, programmed to think and act like humans. It's mostly used in describing systems in an intellectual process like image or voice recognition by AI. In contrast, ML is a field that AL builds where computers learn from data and make decisions without human involvement.

Define Business Priorities
The next step is to define business requirements and identify the problems you need to solve. Try to know the outcome from the business and the challenges you can face. Then you may understand how to implement AI capabilities to your existing service or products.

Prioritize Financial Benefits
Now, you need to evaluate potential business and financial benefits from the AI project. In that case, consider all possible AI adaptations and try to relate every initiative to the business value.
But remember not to lose sight of important factors like improving employee productivity while exploring new objectives. You can focus on near-term goals and integrate a solution accordingly.

Assess Internal Capabilities
There is a slight difference between what you want to achieve and what's your organizational ability to accomplish that in the given time. Therefore, before adopting an AI in the business, consider any one of the following.
* Create a new solution from scratch with internal resources.

* Buy ready-made products off the shelf.

* Get a partner to develop the project.

* Outsource the entire project.
If you're still confused, visit to learn AI development in neoteric.eu. They provide detailed guidance on how to develop an AI project to improve your success probability.

Bring In Experts
As your business is ready from tech and organizational angles, it's time to build and start integrating. However, designing AI systems isn't as simple as building software. It needs experience and skills to build the algorithm for the machine to think and optimize your workflow. Therefore, you can bring outside experts or consultants specialized in AI, ML and big data.

Integrate Data
Before implementing AI in business, you should have a clear idea of what you want to achieve and how the algorithm works for it. So, it's crucial to have high-quality clean data to avoid any "garbage" disruption.
A clean dataset needs to be:
* Accurate.

* Free from inappropriate information.

* Contain necessary attributes for the algorithm to perform properly.
Start Small
If you're ready, start by applying AI to small data first instead of all data. Then keep increasing AI gradually to prove value, optimize, collect feedback and expand correspondingly. Sooner or later, you can start implementing AI on high-valued and innovative projects.

Consider AI Storage
AI needs to improve further to obtain the research results. However, to build more accurate models, you require large amounts of data. Otherwise, AI improvements aren't possible to accomplish your objectives. Hence, after working on small volumes of data, you need to include AI storage for implementing the solution.

Include AI As A Daily Routine
Implementing and working on AI development isn't enough to reach the final result. Nevertheless, AI provides additional insights and automation. But tech experts and workers must incorporate AI into their daily routine.
On the contrary, employees may feel technology is affecting their job. That's why introducing a proper solution can elevate their daily tasks and resolve the issues.

Build AI With Balance
An AI system is the combination of meeting the goals of tech and the research project. But often, it's seen that the working team designs the AI depending on how they want to accccomplish the target.
They sometimes can't understand the original requirements or limitations of software and hardware that could support the project. Consequently, it results in less optimal and malfunctioned system leads to fail the work.
In order to achieve a balanced outcome, the company should build enough bandwidth for the data storage, flawless network and Graphics Processing Unit (GPU). At the same time, don't forget to have a reliable security system. AI access a broader amount of data to perform a task, so that VPN or data encryption may not be enough.
Overall
It's a serious job to build and use artificial intelligence in business. It needs deep knowledge, years of experience, time and dedication to create the accurate system. Additionally, don't just follow trends, rather focus on organizational needs and how AI can solve your problem.
Furthermore, it's advisable to take help from domain specialists. Thus, you can successfully convert your ideas to work and create long-term goals. AI solutions will positively enhance the workflow and bring faster results in the long run. Eventually, it will take the business to the next level.