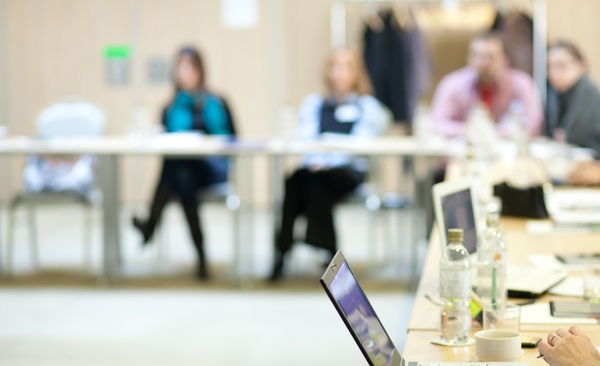 Are you in the process of hiring employees for your business? Are you a hiring manager? Are you having a hard time with the employee recruitment process? We understand how tedious and tiring the hiring process is, especially if there's a lot of applicants and you need to sort out which one of them is the best. To help narrow down your choice, take a look at these tips when hiring an employee, and hope that you could find the one you are looking for.
Be specific with the job description
When doing the hiring process, you have to make sure you be specific with the job description. Specify everything you need job-wise, such as the duties, responsibilities, and skills.
It is a must to have a checklist as it will make the hiring process systematic. It will help keep your recruiting efforts on track and be able to reach the most interested employees.
Review applications and credentials
With many applicants, you have to narrow down your choice by carefully reviewing applications and credentials. Take the time to review resumes, cover letters, and job applications. Pay attention to the skills and characteristics. Take the time to read work experiences as they can help assess whether the candidate you are eyeing to recruit is deserving or not.
Pre-screen the candidates
Prescreening plays an important role as it helps you save time and energy. Surely a candidate may look good on paper, but you get to really assess if the qualifications fit the job description during the pre-screening session. During the pre-screening, you will be able to know more about the candidate, including their job and salary expectations.
Perform a background check
Performing a background check can take the employee selection process all the more effective. Many years ago, many companies didn't feel the importance of performing a background check. Today, it is a vital part of the employee recruitment process. There are vital data that could show up while doing criminal check, such as:
Misdemeanor

Felony

Criminal convictions

Pending criminal cases

History of incarceration as an adult

Infractions (reported within the last seven years)

Active warrants

Any arrests (although it didn't lead to convictions for as long as they are within the last seven years)

Sex offender registry check
A criminal background check is one of the crucial steps of the applicant hiring process. It can be done by a human resource officer or hiring manager, but it can also be done by a third-party company or through the use of background check software. It would be a smart decision to hire the service of a third-party background check professionals to eliminate bias and make sure things are done most efficiently.
One more thing – it is essential to carefully understand the information included in the background check results and how to interpret them. There are terms and abbreviations that many laypersons are not familiar with. For criminal history checks and background check as a whole, do not hesitate to contact the experts. There are companies specially dedicated to performing criminal record check.
Make sure you do thorough research and deal only with companies with a stellar reputation. Hiring their service may require additional expense on the side of the hiring company, but it will be worth it. It will make all the recruitment efforts worth it. It will help you find the employees best fitting for the position. If the employees perform well, they can be a great asset to the company. It will be a win-win situation for the employee, the customers, and the company.