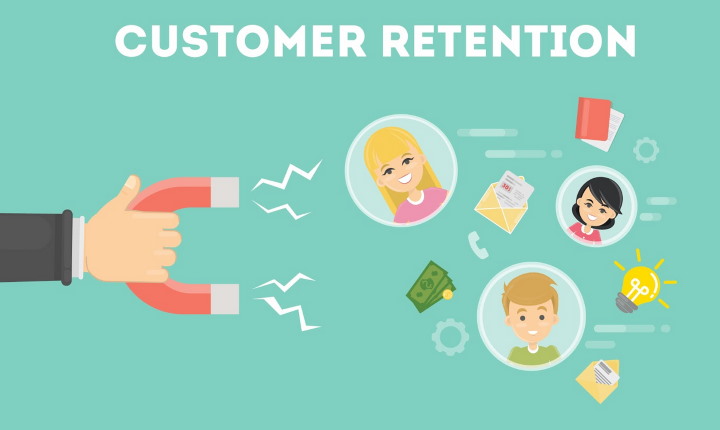 If you're committed to the long-term growth of your business, customer satisfaction should be a top priority. When you earn a customer's lifetime loyalty, you've struck a gold. By identifying customer needs and streamlining the customer engagement process, you could increase customer loyalty and retention.
While small business owners prioritize their customers, customer support frequently falls through the cracks with so many tasks competing for their attention. So naturally, keeping an eye on your customers' desires and needs is prudent business practice. While not every small business can afford a dedicated customer service team, there are numerous ways to boost customer satisfaction.
1. Recognize the most frequently cited reason for current customers' departure.
If you want to increase customer retention, take a step back and determine what's causing the drop in the first place and why customers are leaving. If you're aware of the factors that contribute to consumer retention declines and want to improve your consumers' experience with your brand, you could take action to address them. If you have trouble determining your business' issues, you can get assistance by joining programs like the Lexus Corporate Programme to help you along the way.
What would you then do to ascertain why people are departing? One strategy you could employ is to solicit feedback from customers who have chosen to terminate their relationship with you. For example, you can immediately send a personalised email to a customer enquiring why they've decided to close their account.
By soliciting customer feedback, you can ascertain whether there are any customer complaints. If there are, you can work on increasing customer loyalty to encourage repeat purchases and customer retention.
While not everyone will respond to your email with customer feedback, those who do will provide a success metric and valuable insight into improving your retention rate and customer loyalty program. You must pay close attention to everything said. When you read the testimonials of previous clients, you can no longer remain in denial. The first step is to listen to your customers.
2. Observe social media interactions closely.
Maintain vigilance over those social media accounts. Proactively monitor and respond to all mentions, tweets, and private messages. Any message, whether positive, negative, or neutral, should elicit an immediate response. In addition, consumers must understand how much you and your business value their input.
Because people frequently air their grievances with businesses on social media, it's critical to monitor what's being said about your organization to stay on top of any issues.
Not only should you monitor negative comments about your brand, but you should also conduct daily searches for your company's name, abbreviations, and associated hashtags. Specific consumers may leave reviews without ever communicating with or messaging the company's account.
Businesses can leverage reliable social media software to automate the process of monitoring social media by collecting all feedback, regardless of whether consumers discuss the brand directly. Additionally, several of these tools track related keywords, consumer demographic data, and public opinion.
Additionally, social media is an excellent source of feedback. In your posts, ask clear and straightforward open-ended questions of your followers, share your polls on your websites, and invite customers to contact you via comments or messages with any feedback, questions, compliments, or concerns. It reassures clients and enables you to incorporate this information into the remainder of your customer reviews, providing you with additional insight.
3. Provide exemplary customer service and product training.
It's critical to educate consumers about how a product works. Consumer education and service should be structured in such a way they assist consumers in getting the most out of their purchases.
When people spend money on something, they frequently have reservations about their ability to comprehend its operation. This uncertainty is significantly reduced by a constant presence assisting them with product navigation. If such advice is included with each purchase, customers will develop a strong sense of trust in your brand.
Customers evaluate a company's trustworthiness based on its customer service. Therefore, post-purchase service is held to a high standard by customers. It'll be the case for the duration of the product's life. By correctly defining and adhering to these standards, you can help your brand develop a more reliable reputation with your customers. In addition, it's critical in determining the transaction's outcome.
Takeaway
You can better understand your customers' desires and increase their loyalty through well-designed client retention plans. To deal with customers positively, you must provide excellent customer service and cultivate interpersonal courtesy. By soliciting feedback from your customers, you can foster a sense of ownership in your business. Utilize their feedback and express gratitude to ensure they receive the success as a customer they deserve.