A growing number of businesses in Australia are relying on apps to safeguard their futures. Faced with unimaginable pressures from the current pandemic, the use of apps has grown to become the saving grace for businesses in a variety of sectors ranging from small homegrown businesses to sports betting platforms.
Nowhere was this more evident than when the ABC News app raced to the top of the App Store charts following the hugely controversial news ban. This was the perfect example of how people in Australia are now seeing apps as being an increasingly essential way of staying informed.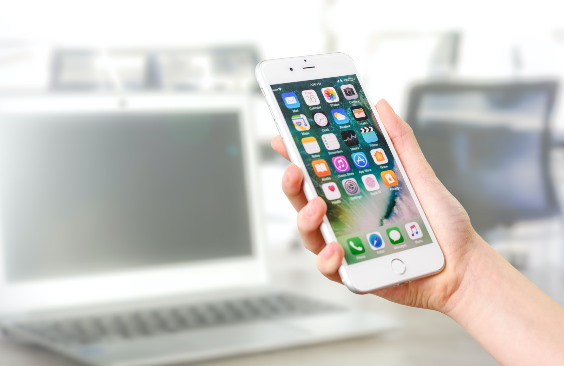 The good news is that it's become ever more simple for even those businesses operating on a limited budget to develop their own apps. This is because there has been a 20% increase in Australian app developers over the past few years. Such a rapid increase could have only been possible if there was a real demand for app technology.
So what is it about app-based technology that is proving to be so attractive for all levels of businesses? Here are the key reasons why all businesses in Australia should consider creating their own apps:
Increased customer value
All good apps should be useful. It might sound obvious, but apps should help the customer do what they were planning to do with increased efficiency and satisfaction. This often means going beyond merely recreating what's on a business' website for the small screen.
By looking at the betting apps featured at captaingambling.com/au/betting-app/, it's evident that these all offer an easy way to enhance the customer experience. This could be something as simple as giving the user more ways to customise the app to suit their needs, or it might even be a way of implementing a loyalty scheme through the mobile device.
Boost brand recognition
There's something incredibly powerful about someone choosing to download a business' app. After all, we are increasingly living our lives in the online domain, and so the decision for someone to download a business' app should not be taken lightly.
After all, they will not just be downloading an app to carry out a specific task. It's also a clear indication that the customer trusts the business in question. From here, it's easy to see how the downloading of an app can help a business open up more communication channels to boost brand recognition in many powerful areas.
Enhanced customer connectivity
Gone are the days when a customer merely bought a product from a store and the interaction ended there. Instead, there's a real push to build long-lasting relationships between the business and the consumer.
This is where apps come in as they provide the customer with a quick and easy way to address any issues that they have with the business. But apps aren't just great for improving customer satisfaction. They can go both ways to give businesses a much greater insight into what makes its customers tick. Perfect for strengthening the bond between business and customer.
Growth in sales power
Finally it can't be denied that apps are hugely important in boosting the revenues of a business. This is largely down to the fact that when a business develops an app, it has a strong chance of increasing customer satisfaction. Obviously, the more satisfied a customer is, the more likely they are to spend their money on a business' products or services.
While there were many reasons behind Australia's soaring ecommerce figures in 2020, it's hard to deny the fact that the ease with which consumers can access a retailer online is a big part of this trend. Apps represent the pinnacle of how customers can actively interact with a business in the digital domain. As more people take the step to buy online, it seems that apps will become evermore important for the success of Australia's businesses.