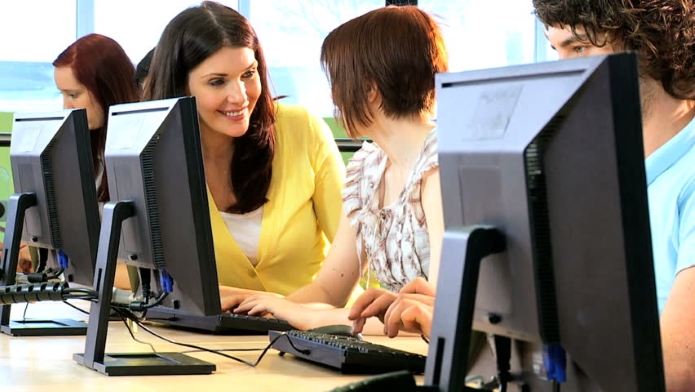 In a modern corporate world, leaders must always be prepared to face any changes and challenges that may arise. They have to be strong and agile, which is not an easy thing to do. Teams must work hand in hand, especially during the most challenging times.
As a leader, you need to have the proper knowledge and skill to overcome whatever challenges your position requires. More importantly, focus on both job satisfaction and work-life balance. And the best way to keep up with all the demands of being a modern leader is to get key coaching accreditation and attend relevant coaching courses like executive coaching.
What Is Executive Coaching?
Executive coaching refers to a series of one-on-one sessions between a leader (executive or manager) and a respectable certified coach. Its main goal is to equip both established and aspiring leaders with the competence and opportunities to become more effective. It is also meant to create behavioural changes.
Executive coaching is a highly durable bridge connecting leadership effectiveness with remarkable organisational performance. It offers critical support to leaders who make crucial decisions to achieve the best outcomes.
What Are the Benefits of Executive Coaching?
Executive coaching was once used to deal with troubled managers and to prevent any leadership derailment. However, this negative image has been replaced over time, with executive coaching becoming an effective learning and development intervention for organisational leaders to support them and develop their leadership skills and competencies to perform better.
Here are the perks of executive coaching for leaders:
Personal development
Coaching will help empower executives and leaders via tailored guidance and support. And this can result in the development of the following essential leadership skills:
Growth starts with self-awareness. Research has revealed that most leaders don't see themselves clearly resulting in organisational issues. Self-awareness is directly related to organisational efficiency and profitability. Employees are also drawn to superiors who see themselves clearly.
With executive coaching, you can gain insights on how other people think of you as soon as the coach interacts with you. Your coach will also share her perceptions and other observations throughout the coaching process. Most importantly, coaching will help you develop skills that will help you see yourself more clearly, such as discovering your strengths and weaknesses.
Empathy is just as important as self-awareness. You should be capable of accurately assessing the people around to prevent costly problems. For instance, you must recognise and support the capabilities of your team members to avoid losing excellent employees or keeping poor performers.
Besides knowing other people's emotions, coaching will also help improve how you interact with your co-workers, subordinates, business partners, and clients. By being empathetic, people will see you as a great leader and someone they can seek counsel from.
Social skills are the backbone of successful relationships, especially in the corporate world. Executive coaching will help you develop high emotional intelligence and superb communication skills so you can lead efficiently, work well in teams, and negotiate in a way that both parties feel like it was a win-win situation.
Professional development
Leadership involves a wide range of skills, competencies, and qualities. Developing all these capabilities by yourself can be challenging. Executive coaching simplifies professional development because coaches offer the space, time, place, and opportunity to improve your leadership skills.
Furthermore, they can frame your professional development within your organisation's goals and objectives. They offer an approach that is tailored to your role.
Stress management
The demanding role of being a leader tends to consume all your time, leaving you few with little or no time for self-care. Executive coaches can help you enjoy work-life balance by providing tools to better cope with challenging and tiring scenarios. These include boosting well-being, building confidence, establishing positive relationships, and minimising or managing stress.
Enhanced work productivity
Organisations must be productive at all levels. Executive coaching will help you recognise if you are spending your time well and delivering the most significant impact on your organisation.
You may be working hard, but all your efforts will be of no use if it doesn't have a massive impact on work productivity.
The right coaches can give constructive feedback based on their observations and the data obtained from interviews with your co-workers and other assessment tools. This will then help you realise what should be done (and shouldn't) to ensure that everything you do will positively benefit the organisation.
Moreover, they can act as your support system by providing a confidential space for you to test your ideas, work through sensitive and IT security issues, and make the right decisions.
How to choose the best coach?
To reap the benefits of executive coaching, you must choose the right coach by screening potential coaches. Make sure that the coach possesses experience, coaching qualifications and certifications and is accredited by a coaching body, either ICF, EMCC or AC.
A needs analysis is also essential in choosing the right coach. For instance, if you need to improve your abilities, the most suitable coach is someone who will provide you with the tools to develop the skills you need. If you are unsure of what you need, hire someone who can help with problem identification.
Most importantly, you must be ready for coaching. The coaching process will only be successful if you are prepared to accept the feedback from the evaluation and be willing to learn and improve your leadership knowledge and skill.
Executive coaching is a useful leadership development tool for leaders and anyone who wants to improve their leadership skills. But to ensure its success, organisations must be ready for it and choose the right coach or coaching programmes for their employees.