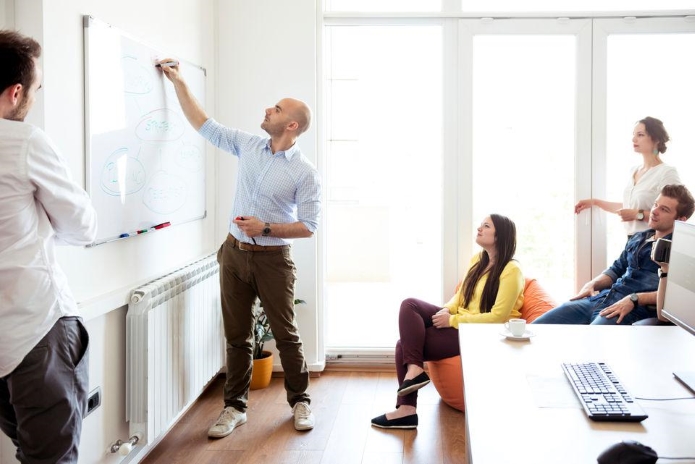 For most small businesses, DIY SEO strategy is the best approach to organic traffic. They would prefer to develop and implement an in-house strategy. However, if you are looking to move to the next growth steps then you need a professional SEO company.
While hiring an SEO company might be costly, it comes with several benefits. It saves you money by creating data-driven campaigns. You get assured results from the variety of channels a reputable SEO provider has. Working with a professional means avoiding guesswork while investing in assured results.
With all the benefits that come with hiring an SEO company, you must do it right. Here are some of the tips to use:
The first step towards getting an ideal company is to understand what you are looking to achieve. The goals will determine whether you need a one-time SEO campaign or an ongoing service, and any other services.
Once you have outlined what you need, the right company will always approach. Let the prospective service provider understand your goals. Clear goals will help you measure the return on investments.
One of the best sources for an SEO company is the other companies. Look for recommendations from your network. With your network, you can look at their achievements to determine how the SEO company delivers.
Someone is most likely to only vouch for the best experience. Hence, when you get a company from a referral you are assured of the best quality work.
You need to know all about an SEO agency before you can work with them. Research about them to understand their services, experience, and results generated over time.
Look for the previous brands the agency has worked with. Most big brands tend to hire only the best. As such, a company that has worked with big brands should be a consideration.
Look for the reviews and testimonials to understand how the company works. You will also understand the customer experience and results like sales, traffic, and leads.
Social media sites are some of the best grounds to check out the companies. Most SEO companies use social media for content sharing. An ideal SEO company has a robust social media presence with high-quality content and engagements.
Also, check out the company's website for case studies and a portfolio of previous work.
Ask for Free Consultation
Once you establish an SEO company you would like to work with, it's time to approach. Most companies are willing to engage for free in the early stages. Talk to the team to understand them better. Let them detail how they can deliver on your goals.
Take the time to understand the company's culture and work ethic. You can only partner successfully with a company you share common values.
Don't feel pressured to settle on a single SEO company early on. Feel free to approach various consultants to find one that fits your goals. Look for a company that matches your business profile and has the best idea to fulfill your needs.
Hiring the Right SEO company
Don't hurry when hiring an SEO agency. Talk to various companies, research more, and understand what matches your needs. An ideal agency will have everything you are looking for at the right price.