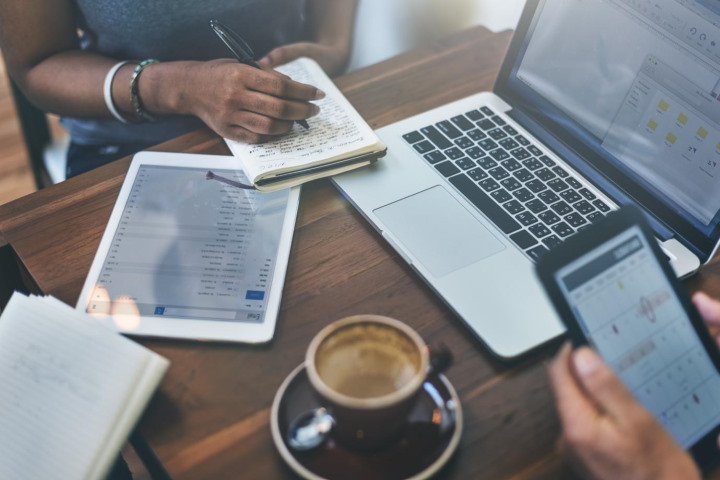 What is Digital Marketing?
The buzzword of the century, digital marketing, utilises the internet, mobile devices, social media, and other online mediums to reach customers. Due to its novel medium, it also opens up new ways of understanding how customers behave compared to traditional marketing. Not a cookie-cutter exercise, it encompasses various different channels for promoting business interests to potential customers.
With different modes, there are various ways of conducting digital marketing. The most common of them are:

Search Engine Optimization (SEO)-
SEO improves ranking within major search engines to increase online traffic.
Search Engine Marketing (SEM)-
SEM operates by leveraging online paid to advertise and increasing website visibility within search engines.
Content Marketing-
It refers to the publishing and distribution of text, video, or audio materials to customers online. Blogs, videos, pictures, and podcasts are common ways for businesses to engage in content marketing.
Advantages of hiring a Digital Marketing Agency for Business?


International Coverage- While a digital marketing agency is not linked to a specific area. At the same time, the internet is available to customers across the globe. This lets businesses remove traditional market barriers.
Measurable ROI- Before embarking on selling, businesses carefully evaluate the return on investment (ROI). With real-time visibility into the effectiveness of each campaign, Digital marketing in Sydney provides business leaders to make well-informed decisions to drive revenue and increase profit.
Improved Targeting- A Digital marketing Agency allows businesses to target very specific demographics of potential customers using the power of the internet. By engaging customers in a particular geography, industry, or social channel, businesses possess the opportunity of reaching the target demographics.
Strategic Relationship Collaboration- Digital Marketing in Sydney thrives on social media just like any other country on the planet. The recent rise of social media has turned it into a dominant communications platform for many customer demographics.
Strong customer relations- When customers increasingly want to interact with businesses on their terms and on their preferred platform, then businesses are forced to engage in effective SMM practices. This can build long-time and loyal relationships with current and prospective customers.
How is it impacting business today?
With most print advertising being more costlier than online advertising, there are way more affordable ways of reaching the target audience. With the aim to grab more eyeballs as possible, thousands of organic target groups can be reached by utilising the power of a digital marketing agency. All of this comes from the due diligence of the target group and the potential customer base.
However, when we consider the other side of digital marketing agencies, the situation seems to be a little grim. One negative side effect includes there always existing the risk of sending out the wrong message to the audience. This is why it is imperative for digital marketers to make sure that the message that they send out is positive. On top of that, the messaging should be clear, effective, and concise.