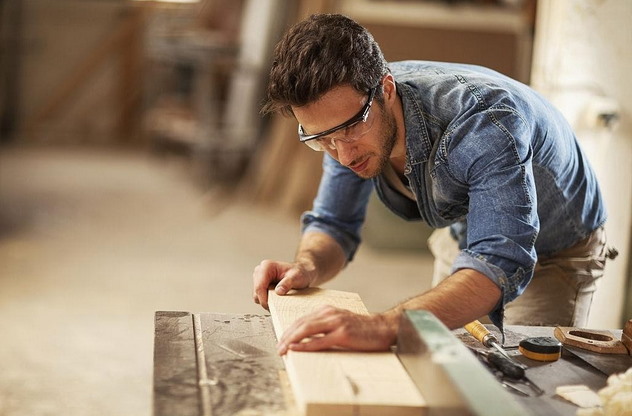 People have this misconception that carpentry is a good side business. No, it's not; in reality it is much more! The carpentry business is a great way to earn five to six figures and carve out your own niche in Australia's carpentry world. There are several things you can do to get started. You will have to put in some serious work to see results.
Set your goal and mindset

Prepare To Get Hired!

Strive for Growth and Experience

Get Licensed

Craft Your Business
Good carpentry has been around since forever and is still as popular today as it was back then. There are many benefits to becoming a carpentry business owner, and the rewards can be great, as you can make a decent living, choose your own hours, and build something with your own hands.


Goal and Mindset for Carpenters
A man without a goal is a ship without a compass. You need to why you want to start your business. Being your own boss does have its perks but also comes with tons of responsibilities as well. Having a goal to scale your business to five to six figures should be everyone's target quota. But only you know what makes you tick, what makes you love carpentry to such an extent for wanting to start your own business. Form a successful mindset, setup up financial goals, and find your reason.


Preparation for Apprenticeship
Without an apprenticeship, you will not be able to land a job. Most people prepare by completing carpentry courses. Building Institute offers the best course for carpentry and Trade RPL Courses. Luckily, there are no pre-requisites for this course. All you need is a language test and be of age 16.


Strive for Growth and Experience
You will gain hands-on experience while completing your apprenticeship program. You'll be able to decide what type of work you love doing. Once you land a job, only then will you gain a significant amount of experience. To get a salary bump, you will need proper certification. A Certificate III in Carpentry can give your salary a considerable bump. And if you switch jobs, you'll be able to negotiate a higher position fast. The Best RPL Agent in Australia is Educube; they can get you qualified for RPL Certification in mere weeks.


Get Licensed for Carpentry
Once you have gathered at least two to three years of experience and got certified by RPL of Certificate III in Carpentry, you'll be ready to get your license. You will need a Certificate IV in Building and Construction. Educube specializes in Builders Licensing; no matter what sort of Trade licenses you want, Educube can get you licensed.


Craft Your Carpentry Business
Getting the license is just the beginning. There are tons more steps to follow through to build your business from scratch. We crafted an easy step for beginners to follow to get started with their business.
Get Your Trade License

Structure your Business

Set up a business plan

Build management, accounting, and labors team

Get insurance and equipment

Create your brand

Do offline, local marketing

Set up your website with a blog

Apply

SEO

to your website

Set aside a monthly budget for Google and Facebook ads
Following through all these steps is sufficient for any tradie business. The tradie industry is a billion-dollar industry in Australia. To become a successful business owner, you need to be relentless. Your plans will fail; you will suffer losses, but only those who thrive who always get back up. Grab a cup of
coffee
, take your jigsaw and start grinding you career.