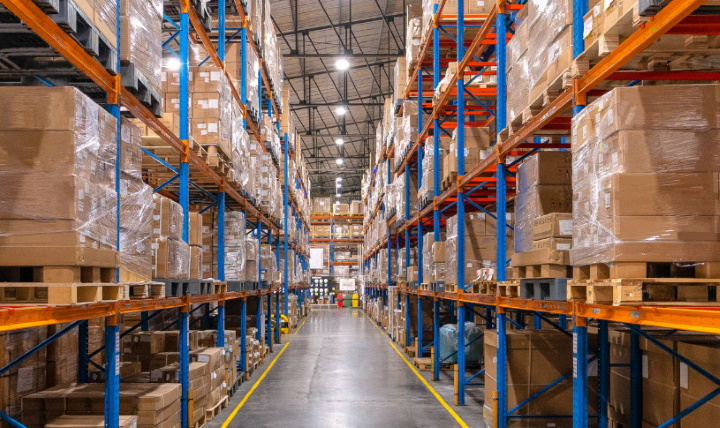 Emily Newton is a tech and industrial journalist with over five years experience covering stories in the industrial sectors.

Secondary packaging is a blend of necessity, function and style that can transform your product's performance. A package might need to provide a layer of protection during shipment, or improve the shelf appeal. Ultimately, thoughtful, considerate design could do all these things simultaneously.

The question is, how do you come up with a successful secondary packaging strategy? What goes into creating and distributing a unique layer of packaging that is as functional as it is attractive?
Primary Packaging vs. Secondary Packaging
For starters, you must establish a clear difference between primary and secondary packaging. It's essential to make a distinction between the types of packaging used.

Primary packaging refers to any product's primary packaging component. It's what customers will essentially get their hands on, and how they will interact with or use the product when the time comes. For example, with biopharmaceuticals, the primary package might be a syringe. With a fluid or gel product — like adhesive — the primary package might be a bottle, tube or cylinder.

Secondary packaging is whatever goes on top of the primary package to seal it. It could be a plastic container, a bag or an envelope. The original container must fit fully inside. Chipboard cartons and corrugated cases are two commonly used forms of secondary packaging.

Furthermore, supply chain processes that require handling these items must do so without any breakages. For instance, the assembly line workers packing the product — in this example, a syringe — should carefully place the first layer into the second without spilling, breaking or severing the pieces.
Presentable Packaging Is Crucial
It's essential to remember that regardless of how many layers are necessary, all packaging must be clean, presentable and without defects, including primary and secondary. This consideration might influence the packaging you choose for a product.

For fragile items, you'll want to select packaging that offers some degree of protection, such as hard plastic or sometimes even metal.

When customers get their hands on a product, its packaging will be their first interaction with it. Messy, ugly, frustrating or broken packaging will reflect poorly on the brand's and product's reputation.
Creating a Successful Packaging Strategy
Here are some crucial considerations when developing a packaging strategy for your products.
Mind the Regulations
Specific types of packaging require regulatory testing and approval before use. These guidelines are standard with consumables like medicine and food, but they can pop up in other industries, as well. Autoinjectors for syringes are a typical example.

Some markets may require additional labels on the products and packaging. Others may outlaw materials or designs. Therefore, it's essential to research the current regulations where you plan to sell and market your goods.
Pressure Levels
With hard or solid items, this isn't as much of a concern, though it's still something to consider. However, for fluid, gel or malleable products, it's essential to test and weigh the pressure placed on an item when it's inside multiple packaging layers.

Even with soft primary packaging, such as a thin film, the secondary packaging may place a lot of weight on the contents. This phenomenon can happen with hard materials like plastic, glass and other containers. Before shipping the items on their final run, give the packaging some time to settle. Taking this step lets you see how the contents fare, and whether they will break, warp or buckle under intense pressure.
Add Some Branding
All packaging layers must be presentable, but the top layer is the first thing customers will see when they pick up the product. Ensure the top layer has your company's logo and color palette and is consistent with the rest of your brand's visual representation. You want customers to notice the product on a store shelf, so it must stand out from any competition on display nearby.

Many manufacturers use transparent plastic wrapping for their products, which is bland and uninspiring. If your packaging choice doesn't lend itself to customization, consider using paper or cardboard layers on top with the appropriate branding instead.
Be Ready to Scale Up
When the product starts flying off the shelves, it's already too late to scale up production on your components, including packaging. You need to plan and prepare beforehand, which means finding suppliers and commercial partners who are ready to meet market demands at a moment's notice.

During design, consider the market, and be sure to create packaging that scales readily and that there's no shortage of materials to make. The last thing you want to happen is to have tons of product, but no packaging to wrap it up.
Keep It Sustainable
Whenever possible, it's smart to take an environmentally friendly approach. Many manufacturers are already incorporating sustainable materials and products, and consumers love it.

Research from Mintel found that 32% of urban Australians prefer eco-friendly packaging. Another 34% prefer sustainable sourcing methods for packaging. Making your packaging smaller and lighter is another way to improve sustainability. With sustainable and environmentally friendly products trending upwards globally, it's important for businesses to be mindful of how they package and source their products.

Consider Your Customers
Companies often select packaging based on several factors like protections, materials, costs and general design. With so much to think about, it's easy to overlook an essential aspect of any business — the customer. When designing or developing a secondary layer of packaging, it's also necessary to consider its impact on the user.

Will the layer be frustrating or challenging for them to remove? Will they need tools like scissors or pliers to open the package? Is it possible to safely remove any additional layers?

It may not be beneficial to add another layer of packing material if it would adversely affect customer experience. If a second layer is necessary to protect the item or goods, design it so it doesn't present any obstacles later. Perforated edges for an easy tear might help. Pre-cut or pre-severed sections are also helpful. Detailed instructions for removing and safely disposing of the package are also an excellent idea.
Packaging Is Essential in Every Industry
Whether you're considering primary, secondary or another layer of packaging, take a consistent approach to handling them. The goal is to protect and preserve the package's contents, so it makes it safely through the supply chain, off the shelf and into the customer's hands.

Clean, presentable packaging will influence the brand's and product's reputation. Moreover, it must be accessible to the customer, despite the need to protect stored contents. They must be able to safely and effortlessly remove the packaging to access the product within. Failure to make this happen will result in a frustrating, ineffective experience for the customer, and may even hinder repeat business.

It means you must take the appropriate time to consider, plan, design and develop packaging, regardless of your industry niche.