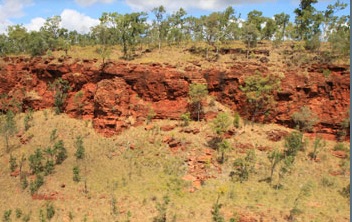 Brisbane 4 September 2013. Hundreds of jobs have been created and hundreds of millions of dollars invested in Queensland, with the opening of BHP Billiton Mitsubishi Alliance's (BMA) new Daunia mine in central Queensland.
Premier Campbell Newman was at the opening and welcomed the venture and the benefits it would provide the state.
"The resources industry is one of the four pillars of the economy and with good reason, when you consider the impact this investment will have in Queensland," Mr Newman said.
"This one mine has already created 900 jobs and boosted the economy by $1.4 billion through the construction alone.
"Another 450 jobs will now support the ongoing operation of the mine, adding further benefits to the economy.
"In the last financial year alone, BMA's existing operations contributed an estimated $9.3 billion in direct spending.
"They will help to produce 4.5 million tonnes of coal here each year, so it's clear that the economic benefits will last well into the future.
"Those benefits will be felt across the state, as well as locally through a boost to the businesses in the region."
Minister for Natural Resources and Mines Andrew Cripps thanked BHP Billiton and Mitsubishi for making the mine a reality.
"I'm told the mine took 4.3 million man hours to construct," Mr Cripps said.
"We welcome the investment and the vote of confidence this mine shows in the state of Queensland and what our Government is doing to improve business conditions."
BHP Billiton Coal President Dean Dalla Valle said the company, along with Mitsubishi, had committed $9.1 billion for major projects in Queensland over the past three years.
"This includes Daunia, along with the new Caval Ridge mine, the expansion of the Hay Point Coal Terminal, as well as the Broadmeadow Mine extension completed this year," Mr Dalla Valle said.
"Daunia Mine was completed and producing coal four months ahead of schedule. Large coal mines are complex projects, and this is a fantastic achievement for our team."