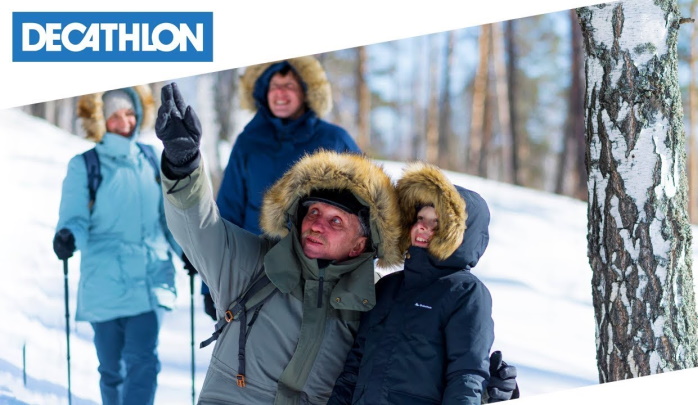 Decathlon has shocked shoppers, snow lovers and the winter sports community by slashing the price of some of its top quality skis, boots and helmets by a whopping 50 percent.
Decathlon Wedze Women's Cross 950+ Alpine Ski with Binding – HALF PRICE $499

Decathlon Wedze Cross 950+ Alpine Ski with Binding – HALF PRICE $499

ATOMIC Piste Ski with Binding Atomic Vantage 75 – HALF PRICE $399

ATOMIC Women's Piste Ski with Binding Atomic Vantage 75 - HALF PRICE $399

SALOMON QST Access 80 Ski Boot - HALF PRICE $299

SALOMON Cruiser 4D Ski Helmet - HALF PRICE $89
According to Oliver Robinet, CEO of Decathlon, many Aussies have been locked up with the pandemic and this snow season is the first time in three years that everyone can haveet the chance to get out and enjoy it," Robinet said.
"Aussies love going to the snow so it is important that they find the most affordable way to do this. We don't want anyone to miss out on the fun because of cost so we have taken the extraordinary step of slashing the cost of some of our ski gear by a massive 50 percent," Robinet said.
Robinet is the head of Decathlon's operations in Australia. Decathlon is the world's largest sports products designer, manufacturer and retailer and they also sell one of the country's largest selections of high quality snow gear at affordable prices. Their annual snow sale runs until the end of June 2022 and Decathlon has shipped in additional stock from France to meet increased demand for their products this year.
"We are the world's largest sports products designer, manufacturer and retailer and we are proud to be able to offer snow products that are built for the those that love high quality, cutting-edge design and technical excellence," Robinet said.
"Our snow gear is designed in Chamonix Mont Blanc Valley in southeastern France, and offers good quality at an affordable price as our mission is to make sports more accessible to more Aussies.
"Our Decathlon Wedze Cross 950+ Alpine Ski with binding is a powerful ski designed for advanced skiers. Made from a strong yet flexible composition of glass fibre, wood, polyethylene, steel and polyamide, the ski is ideal for any type of snow.
"It features a wide waist and elongated nose offering great maneuverability and comfort on wide skidded turns. It is also highly responsive and powerful on exiting turns, providing good acceleration to generate speed. Overall, it is a fantastic piece of equipment."
According to Robinet, the ATOMIC Piste Ski is the perfect ski for the intermediate skier looking for an affordable high quality ski.
"The ATOMIC Piste Ski Vantage 75 is an excellent all purpose ski that can handle all types of snow conditions," Robinet said.
"It's part of the lightweight Vantage range, built for skiers who ski mainly on piste – giving them the power of a piste ski and the agility of an all-mountain ski in one. It features a small rocker at the front and lightweight structure for good maneuverability.
"And the Salomon brand is well known and highly regarded for its quality and style. The Salomon QST Access 80 Ski Boot is ideal for intermediate skiers and perfect for all-day skiing. The Salomon Cruiser 4D Ski Helmet is a robust helmet designed for all-mountain skiers."
As a global business Decathlon has the ability to ship products around the world to where they are needed to reduce the impact of supply chain issues this winter in Australia.
"In addition to our sale on skis, boots and helmets, prices have been slashed on many other products by up to 50 percent off and we will be continuing to add more products and more special prices over the course of our snow sale to make sure more people can afford to enjoy the winter season of snow, sport, recreation, fun and activities," Robinet said.
"Whether you ski, toboggan, or simply like playing in the snow, we have gear for everyone – all ages. Ski gear, clothing, under-garments and much more."
About Decathlon
Decathlon launched in Australia in 2017 and now has seven stores across Victoria and NSW. NSW: Tempe, Auburn and Miranda. Victoria: Box Hill, Moorabbin, Knox Field and South Morang.
Decathlon is a member warehouse and membership is free. Shoppers simply sign up in store or online. Anyone can visit Decathlon but they must be a member to purchase products.
The brand is one of the world's largest sporting goods designers and retailers originating from France. With over 1600 stores across the globe in 50 plus countries and more than 80,000 staff worldwide, Australia is now well and truly part of Decathlon's growing worldwide presence and has already made a significant impact in the Australian market with its own brand of high quality products at affordable prices. Some products are excluded from the snow sale. Terms and conditions for the snow sale can be found at https://decathlon.com.au