The importance of ensuring that your business is pristine at all times simply cannot be underestimated. The way your company looks helps to make up your corporate identity and form your reputation.
If people walk into your business premises and see dirt or dust they aren't going to be impressed. If they walk into the toilet area and see that it has not been cleaned regularly, then they won't be happy. It is little things like this that can make all of the difference. While you may need industrial abseiling and professional window cleaning services, there are tasks you will need to handle in-house.
In order to ensure your business is sparkling at all times, you need to get your hands on the following essential industrial cleaning supplies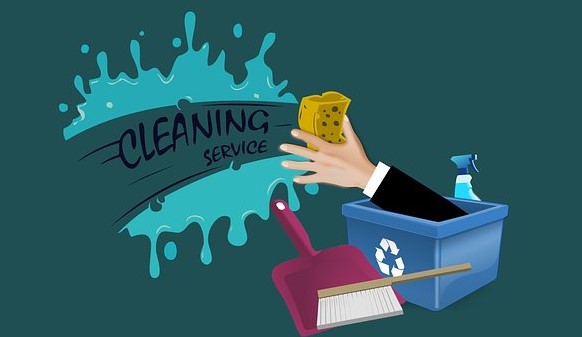 1. Microfiber Cloths
These cloths are sold in packs of typically 10 or 50 at industrial cleaning suppliers. They are extremely useful and a must-have for any business. Their ability to pick up dirt and grease is like no other. From bathrooms to office desks; these handy and cheap clothes can ensure every last inch of dirt is eradicated.
2. Bucket & Mop
You will need a bucket and a mop so that you can wash the windows and the floors. A 15 litre bucket is the recommended choice for industrial cleaning.
3. Janitorial Trolley
If your janitor or cleaner is going to be cleaning your business premises from top to toe then you cannot expect them to carry their supplies with them everywhere they go. You need a trolley to ensure efficient cleaning.
4. All-Purpose Cleaner
It is in the name; this product is extremely versatile. It is always good to have some all-purpose cleaner on hand because it will allow your cleaner to deal with an array of different surfaces without you needing to spend a substantial amount of money on different cleaners.
5. Vacuum Cleaner
A vacuum cleaner is an essential if you want your floors to look clean – which you do! This is a product you need to give a lot of attention to when buying, after all it is rather expensive in comparison to the other products mentioned. There are different strengths and types of vacuum cleaners you can purchase, thus make sure you get one that is right for your business environment.
6. Soap / Hand / Toilet Roll Dispenser
You will need a soap dispenser, a toilet roll dispenser and a hand dispenser for your public toilets. This keeps all supplies neatly tucked away, offering a more hygienic solution. It also ensures supplies don't go to waste too.
7. Warning Signs (Wet Floor)
Don't leave yourself susceptible to being sued! If you have just washed the floors then you need to put a 'wet floor' sign down for people to see. We've all seen the adverts: "I was walking into the offices when I slipped on the floor, there were no signs warning me that the floor was wet." You don't want that to be about your company.
8. Floor Detergent
And finally, you will need some cleaning chemicals for your floor to be put inside the bucket mentioned earlier on in the list.
With these industrial cleaning supplies in hand you have the essentials you need to make sure your business looks the best it possibly can.