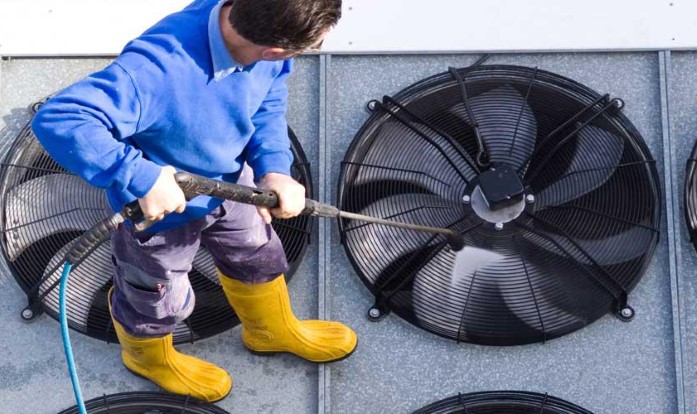 It's important to maintain your HVAC system over time to ensure it continues to operate efficiently. From checking the air filters to cleaning the ducts, maintaining your system is a must. Unfortunately, most people tend to forget about their ductwork. Dirty ducts can lead to poor indoor air quality, which can ultimately lead to allergy symptoms in even the healthiest of people. But how do you find a duct cleaning company you can trust? Even though many duct cleaning companies offer services at rock-bottom prices, their service is anything but a bargain if they don't get the job done properly. To help you avoid being ripped off, here are some tips for finding the best duct cleaning company.
Carry Out Research
Before hiring a professional to clean your ducts, it's important that you do some research on the company first. The first thing you should ask when researching companies is how long they've been in business. This will help you determine the experience they may have with cleaning ducts. If the company is new, make sure to ask about the past experience of the workers. You can also ask for referrals from previous clients or from your friends and family.
Check Reviews and Testimonials
Almost every company has its fair share of complaints. After all, no duct cleaning company is perfect. However, if a company's complaints outweigh their good reviews, then this is a clear sign that you shouldn't do business with them. There are a few ways you can verify this. You can read reviews left by customers online, or you can visit the company's website to read testimonials.
Check to See if the Company Has Insurance
One of the most important things to look for in a good duct cleaning company is insurance. You never know what could go wrong during the cleaning process, and neither does the cleaner. In the event that a mishap occurs, it's best to have insurance to fall back on. Call the company to find out whether or not they have an insurance policy. If they don't, then it might be in your best interest to find a company that's insured.
NADCA Certification
NADCA is short for National Air Duct Cleaners Association. Reputable companies pride themselves on certification. How else can they build trust with potential customers? Ask about whether a company holds certification with NADCA or any other type of certification in the area of duct cleaning. Finally, ask for references. Qualified duct cleaning professionals will be more than happy to give new customers references prior to performing any service. After all, word of mouth is the best type of advertising.
Whether or not you have your ducts cleaned is up to you. If your home has recently been renovated or you've noticed dust, pet dander or debris in the air, you might need duct cleaning. However, it's important to know what to look for in a good company. Always go with your gut instinct. And remember, if something sounds too good to be true, it probably is − so be on your guard.