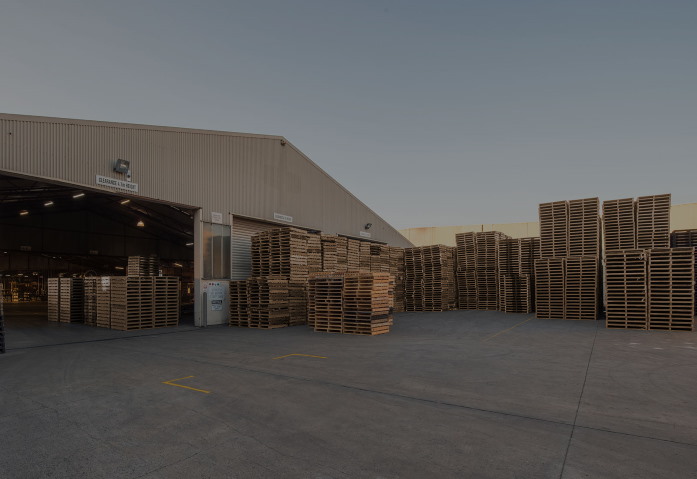 Wood pallets, typically used to support heavy loads while in transit, have recently become a popular resource for home décor and interior design projects. From coffee tables and chairs to bicycle racks, DIY enthusiasts have transformed this once basic storage item into beautiful, yet practical works of art.
It's clear to see why wood pallets are popular. They are highly durable – most have a load bearing of up to 2,000kg or more –, easy to paint in a range of colours, and weatherproof when treated with the right products. And you can buy them from your local pallets supplier at a reasonable price too.
Let's find out how you can incorporate this versatile product into your home or business.
Coffee Table
Coffee tables are one of the easiest pieces of furniture to build with wooden pallets.
You don't have to disassemble any parts due to the flat surface and rectangular shape. In fact, all you really need to do is clean, sand and stain the pallet, stack one or more pallets on top of each other, and – presto! – say hello to your new coffee table.
Now you have a place to store your plants, magazines, food, beverages, and anything else you desire. Great for entertaining guests!
Bed Frame
Bed frames are vital to a healthy and comfortable mattress. They promote airflow to reduce moisture build-up, keep the mattress away from floor pests, and provide ample support to ensure a good night's sleep. With many bed frames using wooden slats, a wooden pallet is a great cost-effective choice for those on a budget.
The great thing about ordering wood pallets? Custom sizes. So whether you have a single, double, king or queen-sized bed, you can customise the size of the wood pallet to meet your specifications. You can even order an oversized wood pallet to give yourself a nice little platform before you jump into bed.
Of course, don't forget to clean and sand the frame to reduce the risk of injury.
Shelving
Wood pallets are great for shelving. They are easy to disassemble, so you can mix-and-match different parts into a range of creative designs. If you want a large storage space for a workshop, you can combine multiple wood pallets together to form a multi-layered shelving unit.
If you just want a basic shelving unit, that's easy too.
For instance, you can remove the top surface planks (but leave the far left and right planks in place), tilt the pallet on its side (so the middle slat is horizontal), and then secure the pallet to the wall. With this configuration, you have two to three shelves you can use to neatly store and display your personal goods.
Desk
Again, the rectangular shape and flat surface makes this project super easy. Of course, the individual on the pallet are not ideal for a desk. The solution? Secure a glass or wooden overlay on the top surface.
From there, all you need to do is secure table legs onto each corner of the pallet. And be sure to place floor protectors onto each table leg to prevent scratching too. You may also want to sand down any sharp corners to reduce the risk of injury.
Perhaps the best part of a wood pallet desk is the exposed middle section. In it, you can store all of your essential supplies such as pens, pencils, laptop chargers, and other office supplies. Just make sure you place another overlay in the middle section so that nothing falls between the gaps.
Repurposed pallets are a great way to enhance the look and feel of any place. Use your imagination and see what creative designs you can come up with!