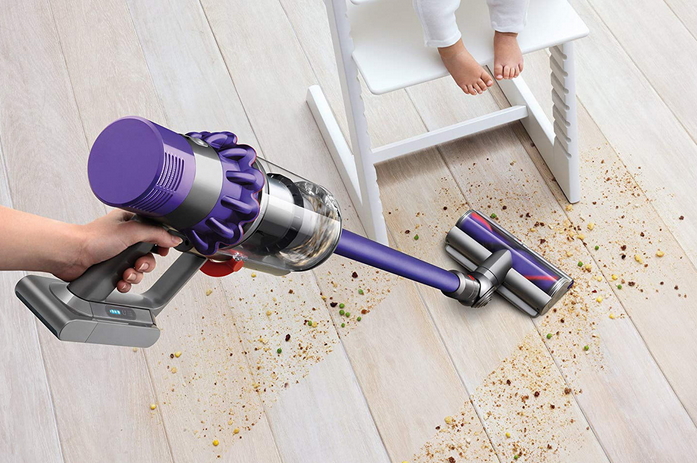 One of the major benefits of cordless vacuum is it is very easy to use, it has no cord so you should not worry about any cord tangling your way as you clean. It may not be something to replace your regular vacuum as it has constraints in terms of the time you can use it. Since it is cordless, the vacuum is operated by a rechargeable battery that if emptied will not work unless you charge it again for hours. Needless to say, if you are looking for something that can give you the convenience you need as you clean, this is a good option.
Tips To Ensure You Are Buying The Best Cordless Vacuum In The Market
Spot cleaning is best with a cordless vacuum, hence if you have children, pets or you love your house to a be a place for friends and families to gather, buying it is recommended.
Shopping one is not only easy but exciting too. To make your experience not only fun but successful too, here are some of the tips you can consider when buying a cordless vacuum:
Assess Your Budget
Yes please, before running to a shop or checking on different online shops, assess your budget first. How much money can you allot for a vacuum? Never shop without a budget in mind as you might end up buying or liking a vacuum that you actually cannot afford.
Tip: When you already have a budget in mind, filter your options based on it. Do not worry though as not all good vacuums are expensive, there are those that are cheap yet powerful and actually better than the more expensive options.

Research
Make sure that you make a thorough research of each vacuum that falls under your budget. Some of the things you have to look into are the run time, kind of battery (removable or integrated), kind of filter, charging time and weight.
Visit Shops And Test It Yourself
Once you have identified 2 to 3 brands, visit a shop and try the vacuum yourself. Does the vacuum works to your standards? Is the power enough to clean what you will use it for like sofas, or chairs?
Tip: If you are shopping online, which by the way is the most in-demand shopping behavior, you can read reviews from different review sites and reviews from other reputable personalities. Make sure that you are reading only legitimate reviews as there are some who are posting positive reviews for a specific brand and model, for a cost.
Read the warranty, terms and condition of the handheld vacuum
One of the things that buyers tend to forget is reading the terms and condition and warranty included upon their purchase. This is very important as you would not want to end up wasting money because you cannot return a defective vacuum.
There are many good models of handheld vacuums, like
Tineco A11 Master
, to consider buying. It is what you need it for and your budget that can actually decide which among them is best for you to purchase.