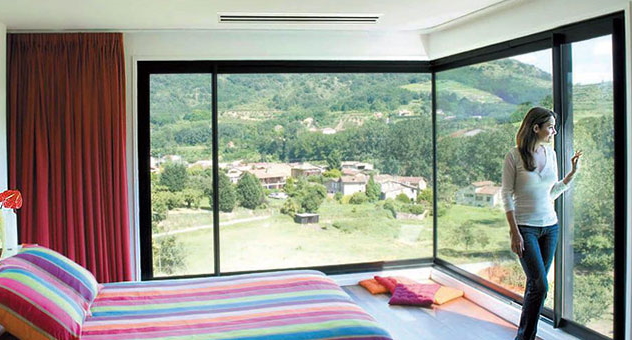 The air conditioning system on your property sees a significant amount of use throughout the year. During the summertime, you use it to cool the indoor areas while you use it to heat spaces in the wintertime. Just like any other system in your home, you need to make sure that it is in good order at all times so that it performs correctly.
When you invest in split, Multi or
Ducted air conditioning system
of a leading brand, you can be sure that it will last for at least 10 years. However, there are times when it might start to act up. This generally occurs due to overuse, misuse, or misuse. Neglect and inadequate maintenance are the other reasons your air conditioning unit might not function.

Why Air Conditioning Maintenance is Important
Climacool Air Conditioning offers clients high-quality air conditioning service and maintenance solutions. We ensure that these units are in good condition and provide our clients with various tips on how these systems can be maintained for optimal performance. Take a look at why it is necessary to maintain your air conditioning system:
* As mentioned earlier, your air conditioning unit requires regular maintenance like any other appliance or equipment in your home. This unit has various mechanical and electronic components and sees a significant amount of use. If you have been a little lax with maintenance, it can affect the system performance as well. When you maintain the air conditioner in line with the manufacturer's specifications, you will find that its performance is better and that its lifespan increases.
* It is good to service your air conditioner before summer annually and once more just before winter. If the unit is poorly maintained, it can begin to malfunction, and that will also affect its energy efficiency.
* Sometimes, poor maintenance can result in a breakdown of the system, and you will end up spending a significant amount of the repairs. However, when you opt for regular air conditioning maintenance, you can be sure that it will perform much better around the year. During routine maintenance, the technicians would be able to pinpoint minor problems and fix them before they get out of hand and result in a complete breakdown.
* Maintaining your hair conditioning system in good condition is crucial to its function. It will be more energy efficient, which also means that it will consume less electricity.
* Replace or clean its filters regularly and hire professionals like us for the service of the system. When you hire our services for
air conditioning installation, repair & maintenance
, we will ensure that it is functioning correctly at all times.
For any information about our services, please contact Climacool Air Conditioning at this number- 1300 379 334. You can also send us your queries through this Contact Us form, and one of our team members will contact you shortly.