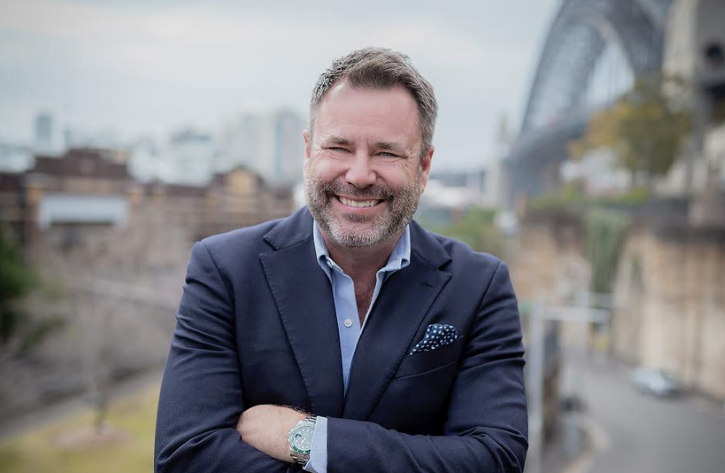 The economic uncertainty of 2020 has inevitably taken its toll on business, with little or no choice but to shift to working remotely as a result of lockdown-imposed restrictions, future-proofing business is now top of mind across all industries.
From Zoom to Microsoft Teams, Slack and everything in between, cloud delivery technologies have underpinned this transition and have allowed new WFH routines to be established. A recent survey revealed 92 percent of people who have been working from home, as a result of the pandemic, have indicated their preference to continue doing so if given the opportunity. As we continue to adapt to the changing conditions, cloud will remain a pillar in which businesses can rely on to accelerate or scale their critical infrastructure and meet un-planned demand for connectivity.

According to LogicMonitor's Cloud 2025 survey, 87% of global IT decision-makers believe that COVID-19 will cause organisations to speed up migration to the cloud. Further, almost three quarters agree that 95% of all workloads will have moved to the cloud within the next five years. No matter the industry, organisations that had integrated cloud technologies prior to the pandemic will have experienced a more seamless transition this year, with teams encouraged to collaborate securely from any remote location.

Here are three things organisations need to know in order to remain competitive:

1) 'Pivot' is the word of the year – for good reason
If there is one word that best describes the new approach to business strategy, it's pivot. Businesses that had become complacent in the past are finding they now have the most work to do, whereas organisations that implemented agile and flexible digital strategies are making minor adjustments. The pivot by businesses has been toward accelerating digital strategies and those that choose to not make the appropriate alterations will experience resistance from all directions including employees and consumers.

The necessity to upgrade and implement new systems to cater for an increasingly digital landscape has placed financial pressure on organisations when they are needing to be more frugal to potentially ensure continuity. The pandemic has proven businesses can act swiftly and effectively to maintain a competitive edge, and by working with partners they will have the added benefit of being able to identify bespoke and cost-effective cloud solutions, ensuring appropriate security measures are in place so that employees can work remotely without the fear of unsecured VPNs or the loss of critical data. From necessity comes innovation and 2020 has applied inconceivable amounts of pressure on businesses to pivot, re-evaluate and consult experts on ever-evolving challenges.

2) The rise of the Chief Continuity Officer (CCO)
C-suite roles are constantly evolving, so it only makes sense to create a role that will last the test of time. Like the need to rehearse for fire drills, the reality is that business leaders must be prepared for the worst case scenario so that they know what is expected, are better able to respond, and feel equipped to handle potential crises with ease.

Enter the role of the Chief Continuity Officer (CCO) – the c-suite leader responsible for answering the question: how can we best prepare our organisation for future potential crises and what steps must be taken to achieve this? Preparedness is the key to future-proofing any organisation. The need for consistency during times of upheaval is critical to the business, its employees and the customer's experience. Pandemic or not, future crises will expose businesses who choose not to take this time to iron out the kinks and improve overall service.

With disaster recovery and business continuity as core competencies, organisations must now have a dedicated person to lead from the front, and set a clear example for others to follow. It will be the CCO's responsibility to activate continuity plans while ensuring security and automation processes are working effectively, so when a customer walks through the virtual or physical door they are guaranteed the same experience.

3) Digital commerce will continue to expand
We are currently witnessing the pandemic's ability to accelerate digital transformation efforts across every industry, but none more so than retail. Digital commerce will continue to expand as consumers' demand change, and lockdowns continue. A key driver for this push to digital is that Millennials have surpassed Baby Boomers as the adult population. As a result, there has been a rapid shift towards a digitally-native landscape, due to a generation that is more acquainted with spending time online and making purchasing decisions from the comfort of their homes.

To retain loyal customers, businesses must be able to scale to accommodate online demand to allow for a seamless shopping experience. By implementing systems that force online customers to "wait in the queue", they risk losing revenue and return customers. In Australia, e-retail has already seen an exponential increase with online shopping up 31 percent in April 2020, compared to April 2019. Alongside this increase in online retail, there has been a dramatic shortening of the supply chain, which has resulted in less costs and more time-effective operations.
While many businesses have already adopted ecommerce solutions, there is now a real opportunity to break ahead of competitors and become true ecommerce pioneers in FY21. cloud is a simple step an organisation can take towards pandemic-proofing its business strategy. Sourcing a partner can take the confusion and hassle away and allow business leaders to focus on the more important tasks at hand, like providing exceptional digital customer experiences and providing growth through innovation.
As the COVID-19 pandemic continues, the business world must now pivot in order to innovate, secure remote workloads and embrace ecommerce solutions. Business leaders can feel calmer knowing they have the right tools, expertise and people in place to navigate any future crises. In 2020, the need to plan for an uncertain future has never been more, well, certain.