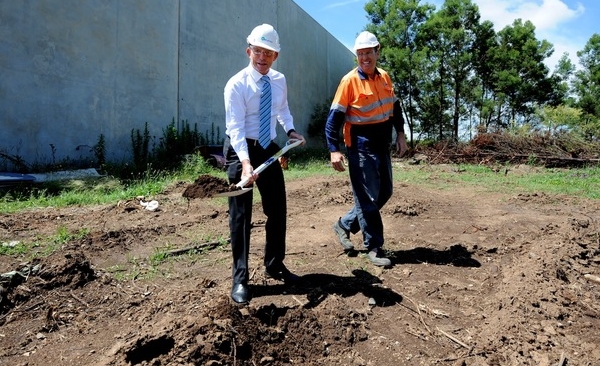 As a landscaping company, you need to take on demanding jobs like installing trees, maintaining gardens, building landscapes, and creating outdoor facilities. You will need to have good and innovative resources available.

Landscaping involves physically demanding tasks like lifting, planting, paving, spreading, cutting, filling, and grading. An excavator can help to automate things.

A mini excavator for hire in your fleet, is a practical and versatile piece of equipment that brings power and precision to your landscaping projects.

A compact excavator allows you to use a range of attachments. You can transform your mini-excavator into a multipurpose tool. You can use it to create trails, build paths, load materials, remove debris, shift trees, reshape terrain, and much more – beyond the traditional digging role.

This versatility and quick replacing of attachments reduces the amount of time you need for a job and reduces the amount of equipment you need for a particular job. You can use the same machine for breaking concrete paths, remove retaining walls, create concrete paths, and lift plants.

One of the best things you'll enjoy with a compact excavator is the ease with which it maneuvers. You won't have to worry about any kind of damage to the property, and you can finish things with neatly and cleanly and that's what clients want.

Building Retaining Walls

The scope of your landscape project may include different sizes and types of retaining walls, be it gabion mattresses or traditional rock-filled walls. You need an excavator to lift and transport rocks, pavers, logs, and other heavy materials. Plus, you need a device that can break rocks into smaller pieces so they can fit in the wall. Once the wall is completed, you can backfill the soil against the wall with the excavator.

Demolition of concrete

Another good use of mini excavator hire machinery in landscaping projects is demolishing concrete. In some projects, you will be required to break garden paths, retaining walls, or other landscaping features. For these, you can either use the typical bucket-like attachment or can use a concrete breaker attachment like a pulverizer.

Compacting soil

Do you know you can convert your mini-excavator into a compactor by using a plate attachment? A plate compactor or packer wheel allows you to easily compress soil.

Placing fence posts

Installing fence posts, piers, and poles is part of landscaping works. The excavator will let you lift the old fence post and can reach fences and holes without disturbing the surrounding area or ground.

Grading

When it comes to rough grading, an excavator is the ideal tool. With its front blade attachment, you can do rough grading to make it easier for other machines to take part.

Final thoughts

A landscaping project needs powerful equipment, and an excavator can be used for a plethora of jobs. You can use various attachments and benefit from its versatility.