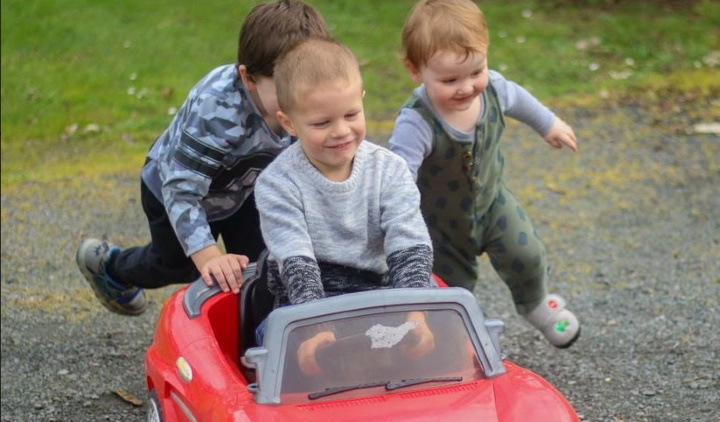 Younger kids aren't that hard to please when it comes to toys. A parent can give them the simplest toy, and they'll find a way to entertain themselves with it. However, as kids grow up, parents must be particular with the toys they give.
Playing is an essential factor in a child's mental, emotional, social, and physical well-being. Knowing the right kinds of toys to give them will help greatly in their development, will keep them safe while at play.
While some parents continue to rely on gadgets like smartphones and computers to keep their children entertained, more Australian kids are being exposed to a newer, more exciting way of playing outside. Kids' Electric Ride Ons are not a new thing. They've been around for some time, only with more parents discovering the wonders they do for kids these days. Electric ride-on cars or electric bikes for kids have become fool-proof ways to get the children outside of the house, letting them enjoy and have fun outdoors under the sun.
Benefits of Kids' Ride-Ons
Aside from getting your kids to have fun outdoors and drive around in style, toy ride-ons have more benefits than you might have expected. They don't just make kids excited or give smiles on their faces—they learn to explore, be creative, and be independent and responsible.
It's no secret that kids can be very imaginative. Aboard their very own electric ride-on, they can fuel up their creativity. The possibilities are endless when kids enter their own world and create their own adventures. Whether it's just a pretend race on an electric quad bike, or dropping by a make-believe department store in their cool toy car ride on, kids are able to come up with creative scenarios that are essential in enhancing their problem-solving and critical thinking skills.
Another benefit kids' electric ride-ons have for our children is how they enhance their motor skills. These electric rideable for kids help them become more aware of their surroundings, and enhance the coordination of their arms, legs, and eyesight. An electric balance bike can teach them to balance, while an electric toy car will teach them to steer. All of these together will boost their cognitive skills, and ability to react on time.
Other than these, one more benefit is how electric rides for kids get them to exercise. Instead of being glued to their phone and computer screens, they are encouraged to do physical activities using their ride-on toys. Keeping them physically active will have a positive effect on their attitude and outlook in life, and this could hopefully be adapted until they're older.
The Best Types of Electric Rideable for Kids
There's a variety of kids' ride-ons available in the Australian market these days. The most popular ones, however are the toy cars, quad bikes, and electric bikes for kids.
Electric balance bikes for kids enhances their balance, coordination and motor skills. They are also very fun electric rideables that will allow them to get a feel of what it's like to ride an actual electric bike. These balance bikes can run up to 20km/h, which can give your kids a sense of thrill and adventure.
Parents don't have to worry about their kids' safety, too. These miniature e-bikes are built safe, stable, and sturdy. However, it's important to always make them wear safety gears, and keep an eye or lend them a hand especially during the first few tries.
Another type of electric rideable for kids are the electric quad bikes. Also known as electric ATVs, these adventurous electric rides for kids are suitable for 3 up to 12-year-olds. Most electric quad bikes have 3 speeds—low, medium, and high.
The lower speeds are suitable for those who are younger (3-8 years old), while older kids can enjoy the higher speeds. Just like the electric balance bikes, electric quad bikes should be used with proper safety accessories, and parental control and supervision.
Last, but not the least on this roster, are the toy ride-on cars. This type of kids' electric ride is probably the most popular, with models being licensed by brands like Ford, Mercedes, Bentley, and more. These cool electric toy cars will allow your children to cruise around your neighborhood in style, and make them excited to play outdoors.
This is also a good investment, as it can be used for a long time, and can be passed down to younger generations when maintained well.
These are just some of the most well-loved kids' ride-ons available in the market today. If you are a parent who wants to upgrade your kids' toys, you can check with online electric rideable dealers in Australia, and you can choose from a wide variety of models that they offer.
Final Words
Kids' electric ride-ons are a total upgrade to the word "toys". They are aids not only for your children's entertainment, but skill development as well. As parents, it's only right to want what's best for our kids. Giving them the chance to enjoy their childhood to the fullest is something that they will definitely be grateful for in the future.