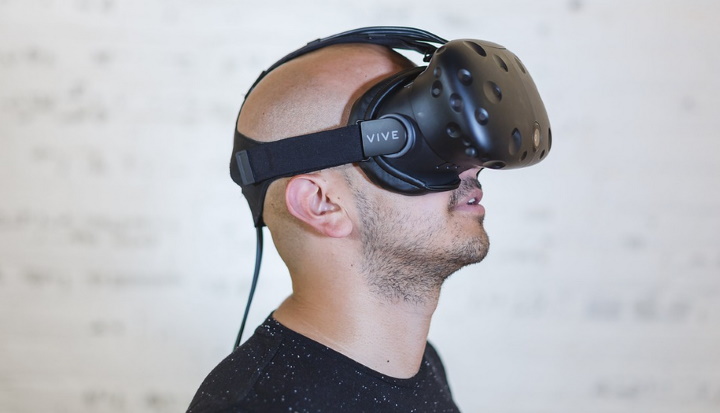 It's an exciting time to be running events in the world. As we emerge from the horrors of the pandemic, a global event that has hit the events industry incredibly hard, the events industry is looking to relaunch and bounce back stronger than ever. In order to do that really effectively, industry players are going to have to be on top of the latest trends to ensure that they remain both competitive in the market, and on the cutting-edge of technology. That's what amazing event technical services are all about.

What are the trends as we move through 2021 and toward 2022?
1. Facial Recognition will Make Check-in Contactless
Facial recognition technology is not new to us. Many of us have already been using it on our smartphones for a number of years. It is both an enhancement of security, but also very convenient as it means you don't have to enter your password every time that you want to check your home screen.

At events, facial recognition technology is also helping organisers of trade shows, business conferences, sporting events and other things to identify attendants quickly and seamlessly without then having to scan ID cards, or take other steps. Entering an event, then will become as straightforward as just passing before some sensors.
2. Chatbots are Joining the Ranks
Already people are quite used to the idea of asking a personal AI for assistance. Millions of people already have either Siri or Alexa in their home or on their smartphone, for instance. It's therefore easy to see how this technology will be increasingly applied to events for provision of information, answering of frequently asked questions, and for use at virtual gigs which are now increasingly common in the pandemic climate.

They will help save on manpower and release it for more practical uses instead of repeating themselves a lot answering the same questions over and over.
3. AR and VR
Virtual and augmented reality technologies are already fast being picked up by the video games industry for things like VR headsets and immersive video games, and the automotive industry for augmented reality navigation that makes navigation instructions seem to appear as animated directional indicators right on the road in front of the driver's eyes.

The events industry, too, will make more use of these exciting technologies to make their presentations more engaging than ever. Right now, an events company offering VR or AR experiences is already much more attractive, drawing many more visitors than those who don't. People at events crave these kinds of experiences.
4. Live Streaming: The New Wave of the Future
This is another technology that has been fitted with rocket boosters in the wake of the pandemic. With many events being pushed online, many are already used to seeing unveilings, corporate events and big announcements all being made online. As some events return to the real world, a continuation of the online experience in the form of a live stream is bound to become a new norm within the event industry. Providing fast, smooth and reliable feeds will be a key technological offering from competing events companies.

Live streams help companies reach much greater audiences, and so its worth is already being proven beyond all measure.
5. Connected Venues
Effective Wi-Fi is already a fairly common demand within event spaces, but more cutting-edge technology providing faster, more stable connections for more people are set to become another defining edge that an event company has to offer its clients. When a company can guarantee flawless and seamless connectivity to hundreds of devices all at the same time without a single hitch, it will be a very attractive feature for those planning big events.