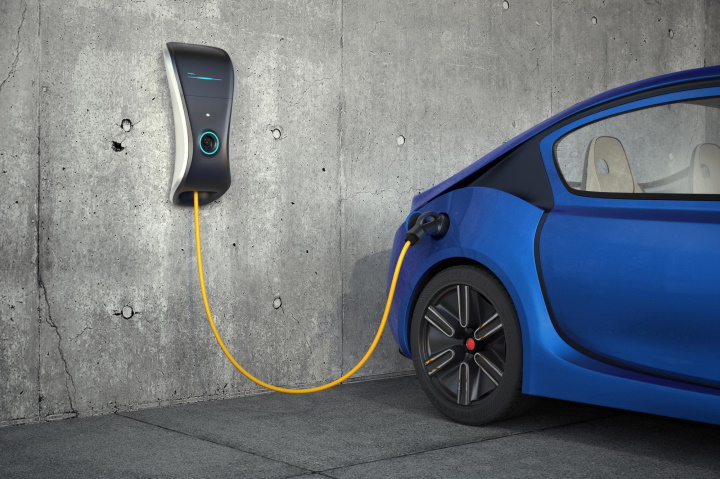 Driving an Electrical Vehicle (or EV) is a great experience, but any EV driver can attest that it can take some getting used to. For one thing, there's no more filling up at the petrol station on your way home — you need to get a bit more organized to drive this type of vehicle. One way that helps is to find out how charging your EV will work, so you can be prepared — and avoid getting stuck with no charge.
Considering the fact that there are different types of charging stations that deliver electricity in various ways, it can get a bit confusing trying to figure out which one is right for you. No worries, though, this post explains how EV chargers work, and will help you figure out which one suits you best:


What are EV Chargers?
So, what exactly are these strange devices anyway? In a nutshell, EV chargers are an electrical device that plugs into the local grid near your home or workplace via a dedicated circuit, to provide an electrical charge to your EV's battery. They're available in 3 distinct types, depending on your unique needs. Those types are:
Level 1: Portable EVSE
These are most often used for home charging, as they are the only type that doesn't need any professional installation. They use a 120-volt AC plug and can be plugged into a normal household outlet. They typically provide about 2-5 miles of driving per hour charged.
Level 2: Wall Chargers
Wall chargers require professional installation and are used for both home and commercial purposes. They use a 240-volt plug for residential units, and a 208-volt plug for commercial units. These charging stations deliver a faster charge, typically providing about 10-60 miles of driving per hour charged.
Level 3: DC Fast Chargers
DC fast chargers are true to their name — they can deliver up to 100 miles of driving time from just 20 minutes of charging! However, they're not compatible with all EV's and require high-powered, specialized equipment to install, so they're not usually found in home installations.


What Type of EV Charger is Right for You?
Your preferred EV Charging Station will depend on several factors, including:
* Whether you can wait until you're at home for the night to charge your vehicle

* What type of EV you drive — you may need a specific charging station

* Whether you plan to keep the same EV for a while or upgrade as EV technology advances

* Your home's power capabilities — not all homes are equipped to handle the specificities of EV charging, so this is important to consider


Conclusion
Now that you've bought yourself an EV, it's important to know how you're going to charge it. Hopefully this post has shed some light on which type of charger is right for you, and given you a little insight on the different types of EV charging stations.
When it comes to matters of safety, it's always a good idea to call a qualified electrician to safely install your EV charging station. They'll know which type of charging station is compatible with your vehicle and your home or office, ensuring that you get the best possible option for your EV charging needs.