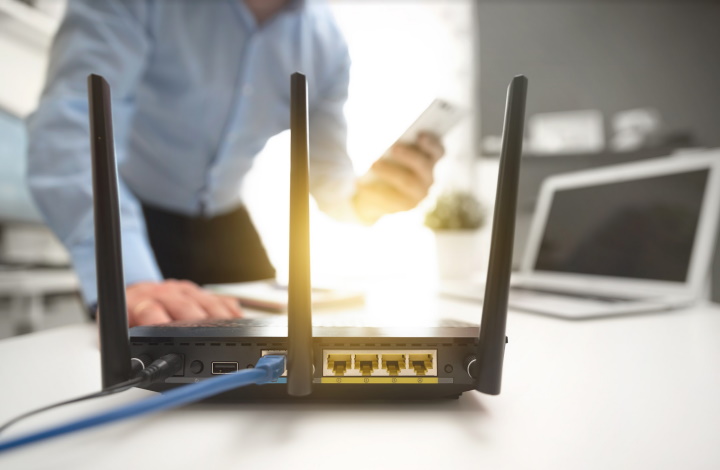 Can you imagine your business without an internet connection? Modern consumers depend on online services for convenience. Your employees need an internet connection to communicate and collaborate. The internet is also becoming one of the top marketing channels for businesses.
Without internet access, your business may not be able to operate efficiently. The same goes for a slow or unreliable internet connection. Since businesses are becoming more reliant on the internet, choosing the right Toronto business internet service provider is more important than ever.
This article shares some tips on finding the best Toronto internet provider for your business needs.
1. Understand Different Types Of Internet Connections
Depending on your area, there are different types of internet connections you can choose from:
This is perhaps the most popular type of internet technology available. Using fibre-optic cables, fibre internet is capable of transmitting large amounts of information fast. Unfortunately, it isn't as widely available as other types because of the high cost associated with creating its network infrastructure.
Cable internet is the most common internet service type. It uses coaxial cable lines (similar to the ones used in TV cable services) to provide broadband internet connection. Cable internet speeds are typically similar to DSL speeds, but they can be even faster in some areas.
Short for digital subscriber line, DSL is another popular option. It uses standard phone lines to deliver broadband access. Former or current telephone companies that provide internet service also use this technology.
This type of internet is delivered wirelessly to the receiver. Since it's wireless, satellite internet is available almost anywhere in Toronto. Take note, however, that satellite internet tends to be slower due to latency.
2. Determine The Speed You Need
Some business owners think that a start-up or small business of fewer than 10 employees could get by with less speed. However, this isn't the case when they're transferring heavy files or video conferencing all day.
Still, even a business of over 50 employees trading emails or a few Google searches probably doesn't need the highest speed a service provider offers, so make sure to determine the internet speed requirements you need for your business to function efficiently. You don't want to get stuck with too little or pay for too much.
Take note that with all types of connections, the cost goes up accordingly with speed. Here's a guide on some standard plan bandwidths:
This is suitable for a small business of fewer than five employees doing basic internet business such as email, web browsing, and light file transferring.
This is suitable for less than 10 employees doing large file transfers and sale transactions. Video conferencing and other collaboration and communication tools should also run smoothly.
Multiple employees should be able to collaborate online with this. It's also suitable for remote workers. Data backups and large file transfers are also suitable.
For businesses with less than 100 employees, this is the sweet-spot bandwidth that can handle crowded Wi-Fi usage, larger file transfers, and heavy video and audio streaming communications.
Suitable for the rapidly growing business that can accommodate modern internet demand including running an eCommerce shop, web hosting, and increased employee counts and data usage. In fibre-served areas, you can even find internet providers offering up to 1GB plans to accommodate the larger corporations with hundreds of employees.
3. Check The Data Caps
Other than speed, you also want to consider data caps. Some internet providers offer unlimited data, but others will impose data caps or bandwidth limits. If you exceed that limit, they might charge you a higher rate or reduce your bandwidth speed.
In general, data caps are common in residential connections. However, some DSL, fibre, or cable business plans will have these limitations. So, make sure to watch out for data caps before deciding.
4. Think Of Contract Length
Internet service providers will often have a lock-in period. This means you need to stay with an ISP for a specific term, which is generally two years.
Should you decide to terminate the contract, most internet providers will ask for a termination fee, which can be pricey. The fee often requires you to pay the remaining months of your contract.
Conclusion
And there you have it! Without an internet connection, businesses can't thrive in this modern world. So, make sure to follow the above guide and find the best internet provider that can support your daily business transactions and processes online.