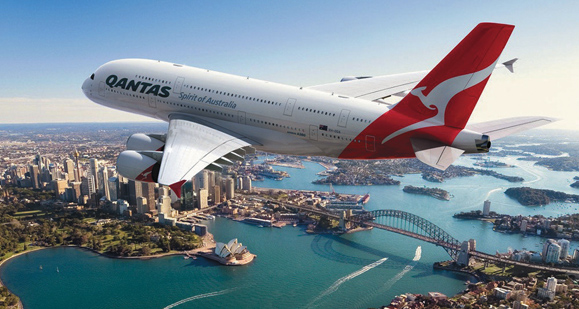 At the start of each year, the tired "new year, new you" cliché finds its way into a number of advertisements, and with good reason. Many of us end the year by evaluating our performance over the past 12-months, looking at personal growth, career, health, and several other lifestyle factors. And we then end up starting the new year with an invigorated push to improve our fitness, learn a new language, etc.
This translates into a bump in the number of new gym memberships signed up for in January, but there's never a bad time to consider joining a gym. Instead, you should be looking at the following things before signing up for a long-term gym membership.
The Location
Joining a gym - and actually using the facilities on a regular basis - require a commitment. And one of the biggest hurdles to commitment is convenience. You'd probably be better off only looking at gyms that are located conveniently to you: either very close to where you live or study, or along the route you travel. If you have to travel out of your way to get to your gym, you'll find it easier to use this as an excuse for not going. If you travel frequently, you might want to look at a gym chain that allows you to access multiple locations, so you workout routine never ends up suffering.
The Facilities
A gym with state-of-the-art facilities isn't essential, but you also don't want to join a gym that isn't well-maintained and clean. Ask to tour the facilities before joining and examine them not only for cleanliness, but also functionality. There's very little value in a gym with sparkling clean locker rooms, but with more than half the equipment out-of-order. You might be more inclined to visit your gym more frequently if you're able to alternate a traditional workout with group classes, or the use of a personal trainer. Check if the gym offers this, and if you have young children, you may even want to consider a gym with childcare facilities.
The Operating Hours
24-Hour gyms are more common these days, but they're not the norm. Look at the operating hours of any gyms you're considering to see whether they line up with your schedule. If you study full-time, you'll probably be planning on slotting your workout before, after, or in between classes, but you won't be able to act on this if the gym's operating hours don't overlap with some of your classes. Ask what the peak workout times are, with a typical gym being busiest between 6 and 8 am, 12 to 2 pm, and again between 6 and 8 pm.

The Cost
When judging the cost of a gym, don't only look at the figure that is presented to you before signing up, but also hidden costs in the form of penalties. Some gyms will offer a heavily discounted membership rate, but it will be conditional to you using the facilities a specific number of times or hours each week. Miss the target, and you're suddenly faced with paying a much higher membership fee. Additional cost implications to consider include possible penalties for cancelling your membership. Finally, ask what happens if you're unable to attend for a long period of time due to illness or injury: are you able to pause your membership, or at least avoid any penalties.
Travel Insurance Benefits
Travel insurers like to know that their members are also taking a proactive approach to maintaining their health. So if you have travel insurance, check whether they offer any incentives for joining the insurance. Typically this will be in the form of a discounted rate for memberships for the frequent flyers and sharing data with your insurer. And these incentives would still be available to you, even if you are a dependant on your parents' health insurance.
Final Notes
A final factor to consider is the ability to "try before you buy". Ask the gyms you are considering whether they have a guest pass facility, which would allow you to use the gym once or twice without a full membership. This allows to get an even better sense of whether the gym is right for you or not, without committing.
And once you start working out, find a routine and schedule that suits you and your fitness levels. You will also be more likely to stick to using your gym membership fully if you don't overdo it during your first few visits.