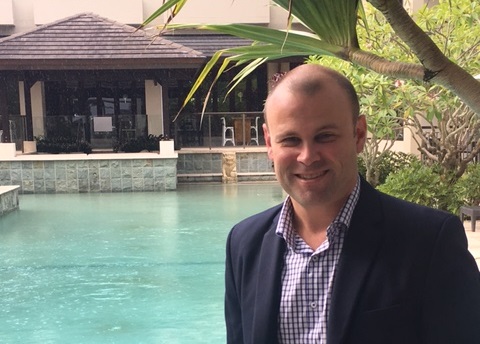 1. Understand what your product offers and place emphasis on value
It's incredibly important to provide great value to your guests and align this to your product offering. You need to be certain, when advertising through your own website, affiliated OTA or agencies, to showcase the value of your product and why the price you placed on that product is great value.
You can provide value, often through the easiest of methods, to provide benefits to your guests that maybe, your competitors are not offering.
Examples of this are, exemplary guest service, free parking or added little extras that are unique to your product.
These types of offerings will impact positively on the guest experience and leave a lasting impression on their stay. Quite often, there will be unexpected publicity for your business in terms of unsolicited testimonials and shares on social media.
For accommodation businesses that are independent or those that are not part of a large chain, it is these types of little touches that make potential guests choose your offer when they are choosing where to stay. In the longer term, once they stay with you, a positive experience could lead to building your long term growth with repeat guest arrivals.
2. Review distribution networks and choose only the best ones to work with

Smaller accommodation properties often have less financial and human resources, so it's important to take your time to conduct research on the travel marketing industry.
The first step is to identify the distributors that are willing to work with you as a smaller accommodation operator.
Investigate factors such as the level of commission payable on sales, their potential market reach and their ability to positively showcase your product. It is important to be seen in the right places among high quality products, so choose a distribution partner wisely.
If your business has a small internal team, you must develop systems that operate easily and are truly affective. In this way, your productivity will remain high.
3. Drive and reward direct business
Most OTA's are wanting hotel operators to list extra value additions on their sites as an opportunity to convert more business through their channel.
In many instances, I have identified this as a strength and ensured that our own web and social sites offer these rewards, along with always offering our best rate guarantee to our direct traffic only.
Operating a simply in house loyalty price program that offers incentives, goes a long way to driving more direct traffic and increasing your ADR.
Maintaining your own incentive scheme means that you are able to collect vital contact information about guests and potential guests, to deliver regular touchpoints on offers as you release them to the market.
4. Data Tracking
Keep track of your performance on a daily basis.
It is important that no matter how small or big your operation is, to continually track sales performance.
Having accurate information goes a long way to help you create a strategy that works best for your product.
Studying your actual statistics, will show booking trends and seasonal fluctuations that will help you prepare forecasts with a view to getting the maximum percentage of your property's potential performance.
For accommodation businesses with a small team, time pressures can lead to heavier workloads, so ensure you keep data tracking simple.
Choose the key figures that you need to track and make sure that daily updating is a routine operation.
There are many highly efficient revenue tracking spreadsheets available for download online to help you set up your tracking system. There is no point wasting time trying to develop your own.
Keep up to date with developments in revenue management software so that you remain productive in the workplace. It is important that you study actual results. Remember, you know your business better than any system but you will need access to real time data.
5. Stay informed on current trends in your industry and your local market

It is important to develop professional relationships within your market. Networking is vital in the travel and accommodation industries.
Be sure to keep up date on how other operators are going. Look for success stories and emulate what competitors are doing.
Complacency is not good. Evaluate where you stand in your markets as customer expectations can change very quickly.
It is important to identify changes quickly. Timely adaptations can be a driving factor on your own perform within your market.
Keep tabs on the booking processes and the web sites that drive business to everyone in your niche or district.
Undertaking research will show you some examples of your partner's ( and competitor's ) strategies. You will be able to see the systems and marketing tactics that they are using to generate interest in their products. Adopt the good ones and consider replacing out dated practices.
The Author
Carl Taranto is based in Australia. A Hospitality Director and owner of management rights, Carl has extensive experience in all facets of the accommodation industry in revenue management, rooms operations, sales and marketing, food & beverage and catering. Carl has also been employed by various internationally branded hotel groups and also managed strata titled hotel operations. Carl has served in a range of capacities including all levels of rooms management, hotel & general manager positions both internationally and domestically
Carl is currently the Hotel Director at
Santai Retreat
, a luxury product located in Kingscliff Australia. Carl is a recognised trainer and mentor to entry level and management personnel in the accommodation and travel industries.