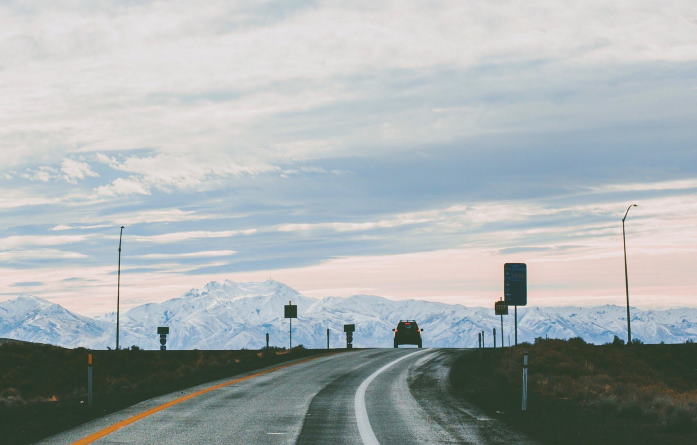 The USA is full of memorable holiday experiences just waiting to be had, and many of them can be done from the comfort of your car. There's so much variety on offer in this vast nation that you'll want to plan your route before embarking on your next big adventure, and in case you're finding it difficult to decide, you might find some inspiration in these ever-popular options.

Hill County
If you consider yourself a country dweller at heart, then this is the trip for you. The journey from Austin, San Antonio down to Bandera comprises all of the best things about life beyond city lines, from country music and saloons to the purest visions of nature. Enchanted Rock State Natural Area is well worth a visit for its namesake alone, a pink granite mountain offering plenty of climbing trails, while thrill-seekers will find their bliss at Guadalupe River. Whether you prefer a gentle canoe ride or a wild raft adventure, it's all possible here.
Niagara Falls
Undeniably one of the most scenic spots in the US, Niagara Falls is one of the highlights of the East Coast. The Niagara Parkway route is a classic road trip option for all of its historical significance and will expose you to everything from the botanical gardens and butterfly conservatory to the zip-line at Queen Victoria Park. The famed Niagara "wine route", so named because it passes through some of the region's best vineyards, is a great alternative pathway for those who know their Sauvignon Blancs from their Pinot Noirs, while the Lake Erie South Shore Circle Route offers a blend of both. When it comes to the falls, there's no such thing as the wrong path.
Washington DC to Charleston
The East Coast is home to many of the USA's most fascinating attractions, which means there is a vast array of winding roads just waiting to be discovered. The roads connecting Washington to Charleston are set apart by the glorious views and beaches, not to mention the wealth of American history awaiting foreign travelers. Highlights include a handful of museums, the theme parks and ghost tours of Williamsburg, and of course, the White House - just remember, if you're planning on paying a visit to the Presidential abode, you'll need to book a tour in advance.
Route 66
A bucket list-worthy attraction in itself, Route 66 is a favorite amongst road trip enthusiasts for a reason. The road from Chicago to Santa Monica is lined with tourist hot spots for art, history, and food. The murals in Pontiac make for fabulous drive-by scenery, and the Circle Inn Malt Shop is ideal for when you need a quick sugar hit, but the museum and the 66 Drive-in Theatre, opened in 1949, are the places to go for an informative slice of history. Just when you thought this famous highway couldn't possibly get more retro, you'll discover the Catsup Water Tower, the largest ketchup-shaped water tower in the world.
Pacific Coast Highway, CA
Great views are an obvious perk of long trips along open roads, but perhaps no journey offers a more impressive array of scenic destinations than the Pacific Coast Highway. Passing by beaches, forests filled with redwood trees, and iconic bridges, you might find your devices running out of room for photos. This is also a great choice for accommodation options as the road is lined with Victorian bed and breakfasts, ideal for breaking up your days on the road. Whatever you do, don't miss the Monterey Bay aquarium, an undisputed trip highlight with 550 species of aquatic and ocean-dwelling creatures on display.
Overseas Highway
Lovers of the ocean will feel right at home on this stretch, a narrow strip of road sandwiched between bodies of water. The coral reefs and exotic wildlife living alongside the highway in Key West are enough to keep the fussiest of travelers entranced for hours, especially if you're happy to don a diving suit and get closer to the action. For those who prefer to stay above the water, the beaches of Miami are the perfect place to catch some sun in between stints on the road.
San Francisco to Utah
With the Golden Gate Bridge as its claim to fame, San Francisco is home to picture-perfect ocean views, best explored by bicycle. It's a great opportunity to escape the confines of the car as you explore top-shelf cafes, spacious parkland, and maybe even the interior of the famous Alcatraz prison. With time on your side, you could easily swing by Las Vegas on the way to Utah and try your luck at The Venetian, or even head north and pass through Reno, "The Biggest Little City in the World".

The US has plenty to see and do in just about every direction, making it impossible to see it all at once. Planning your route ahead of time is the best way to guarantee yourself a successful trip, tailored to your interests, but at the same time, the odd detour can make for a great surprise, so don't be afraid to go down the road less traveled next time you hit the blacktop.