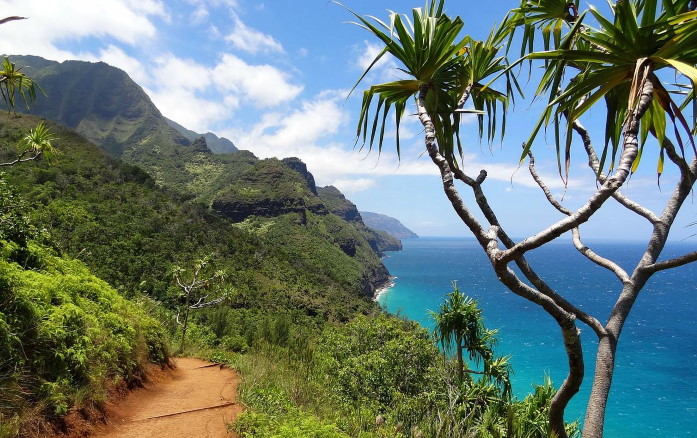 The Australian tourism industry is doing rather well, riding a wave of momentum since 2012. In 2018, around 8.5 million tourists came to Australia from abroad, marking a 4.7 percent increase on the year prior, and up over 2 million on the 2012 count. The stunning beaches and favourable climate lend the nation's biggest cities to holidaymakers. However, there's a modern form of incredibly popular tourism that Australia simply isn't making the most of.
Due to a combination of social media image sharing and an increased dedication to entertainment like movies and series – heightened by the enhanced levels of fandom encouraged by social media, pop-culture tourism has become big business. The filming locations and established areas dedicated to popular media properties serve as an incredible driving source of tourists, according to Travel Carma. With Australia's tourism industry flying with momentum, perhaps the best way to keep the good times rolling would be to embrace this somewhat ignored sector and build on it within Australian industry.
The power of pop-culture
Fandom is so much more than just watching a show or movie and discussing it with your friends and colleagues these days. Fans can now debate theories and their opinions online with ease, buy into a huge range of immersive products, and even travel the globe to visit the real-world locations. Proving one's fandom, flexing lore knowledge muscles, and showing off that you've been to the world of the movie or series has become core to the experience for many.
The most recent example of this is with Game of Thrones. The series was huge around the world, bringing the realms of fantasy to an adult audience. The series inspired fans to engage with the property in their own way, such as by building a Game of Thrones climate simulation and tectonic reconstruction, as well as other businesses to offer new ways for fans to engage with the series.
The world of entertainment around Game of Thrones spans as far as the series, with board game variants (Game of Thrones Risk), new board games (A Game of Thrones), mobile games (GoT: Winter is Coming), video games (the Telltale Series), and pop-culture savvy entertainment brands introducing their own spin on the show. Other classic franchises, such as Lord of the Rings and Star Wars have also found resurgence in the form of games, board games, and even literature.
And now, with a LotR TV series apparently in the pipeline, it's clear that modern innovations in production technology are fit and ready to give these franchises a whole new life. As an example, in the online casino industry, sites like Betway offer numerous pop culture themed slots, inspired by GoT, Narcos, and even the romantic comedy Bridesmaids. This arm of the online entertainment world, and the innovations it continues to make, only proves that these films and TV shows are not ready to be given up by fans just yet.
Furthermore, now, thanks to the infusion of entertainment options around the show, locations like Vatnajökull in Iceland, Seville in Spain, and Dubrovnik in Croatia are all of colossal appeal to holidaymakers.
Looking closer to home, New Zealand is cited by some as the originator of this pop-culture tourism phenomenon, inspiring the trend even before social media took root. Like Game of Thrones, the world of Middle-earth originates from a book series, and was a tremendous success on-screen, spreading across all entertainment mediums; including in the form of its own The Lord of the Rings app-assisted board game.
In fact, the draw of The Lord of the Rings for New Zealand looks to become even more influential in the years to come, with Scotland losing out to Auckland in landing the NZ$1.3 billion deal, to host the upcoming Amazon series based in Middle-earth. Australia could learn a lot from New Zealand's approach to international films and the ensuing potential of pop-culture tourism.
What Australia could learn from New Zealand's tourism
From becoming the historic setting of The Lord of the Rings trilogy, New Zealand has gone from strength-to-strength as a hotbed for movie production as well as pop-culture tourism. You don't have to look far to find an incredibly diverse list of Middle-earth locations that really exist in New Zealand, with the variety of biomes available across the country proving to be a major draw.
Many more movies, including The Hobbit trilogy, have been brought to life with the help of the Kiwi organisations the New Zealand Film Commission and the Auckland Tourism, Event and Economic Development – showing how closely tied the nation keeps its tourism and film industry. The first major key to achieving such a great deal of success in pop-culture tourism was establishing generous incentives to productions.
The Large Budget Screen Production Grant and Post-Production Digital/Video Effects Grant cover 15 percent of production expenditure in the country without any caps. Then, of course, the range of landscapes and settings, as well as the notoriously strong work ethic of New Zealand crews, further convince potential pop-culture smash-hits to come to the nation.
Generally speaking, Australia hasn't experienced pop-culture tourism since the meteoric rise of Crocodile Dundee almost 40 years ago. Despite several major productions coming to Australia in the years since, not much has been done to highlight these productions and encourage travellers to come and visit, nor encourage further creations to come Down Under. As shown with the troubles in production of Dora the Explorer, the government was unwilling to increase its standard tax offset from 16.5 percent to 30 percent, with the state of Queensland needing to step-in to cover costs.
Several blockbuster movies in the age of social media and pop-culture-driven tourism have been made in Australia. Think of Mad Max: Fury Road, Aquaman, Thor: Ragnarok, and Pirates of the Caribbean: Dead Men Tell No Tales. Yet, there isn't a concerted push to ride the popularity of these films into future tourism opportunities. As shown in New Zealand, from the beginning of the project, there needs to be close co-operation between all parties (tourist companies, production teams, researchers, and consultants) to give sets and locations longevity as pop-culture tourism hotspots.
As the Australian Screen Production Location Incentive appears to have improved for the coming years, more big-name productions could be on their way to Australia – another Mad Max being one of them. So, this is undoubtedly the time for Australian tourism businesses to integrate themselves with the process, and establish locations and activities around the movie to create a new scene of pop-culture tourism.