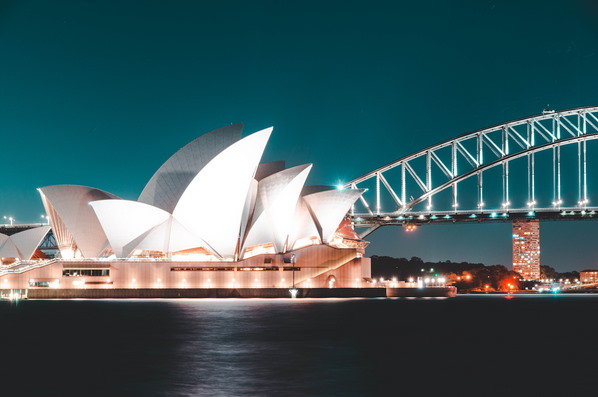 According to research by AirDNA, Australia surpassed its previous records for holiday rental demand in January of 2019, renting out 1.9 million short-term rental units for overnight stays. The study also shows that the country's supply of the same type of accommodation grew 47%, with an addition of almost 30,000 units. As for the total revenue, the industry has already earned $3 billion. It's no surprise that many people cashed in on the best vacation rental markets in 2020.
If you are also interested in investing in this real estate sector, it is best that you are well-informed. Read on to make a wise decision and reap the benefits!
The Most Popular Short-Term Rental Markets in Australia Today and Why You Should Invest in These Places
To get started, you should know which are the best vacation rental markets in 2020. Here are your options.
Sunshine Coast, QLD
The National Visitor Survey by the Sunshine Coast Regional Council shows that the Sunshine Coast was visited by around 3.5 million local and foreign tourists in 2018. Another report also shows that the region saw more than a million international visitors who spent the night there from 2019 to 2020. So, if you're looking for an investment property where an empty rental unit is never a problem, this is an excellent place to put your money into.
Where to buy:
Caloundra

: Beautiful beaches, a night market, and numerous commercial establishments make this place one of the top holiday destinations on the Sunshine Coast. The average house price is around $555,000, and the rent prices are increasing incrementally. The monthly rental yield is about 4.3% for homes, while it stands at approximately 5.1% for apartments/rental units.

Coolum Beach

: A beachside town that has numerous esplanade cafes, stunning views of Mount Coolum, and exciting night markets, Coolum Beach makes an excellent spot for a vacation rental property. The median house price is around $675,000, while rental properties tend to have a low vacancy rate. You can have a rental yield of 3.9% for houses. Yields for apartments/rooms are around 4.6%.
Coffs Harbour, NSW
Located between Brisbane and Sydney, Coffs Harbour is among the largest urban centres found on the northern coast of New South Wales. There are many things that tourists can do, and the area caters to almost every age group. Some of the popular tourist attractions that you can visit are the Muttonbird Island Nature Reserve, North Coast Regional Botanic Garden, and Big Banana Fun Park, among others. With so many thrilling activities to find in town, your property will surely be sought after by tourists.
Where to buy:
Sapphire Beach

: Situated north of Coffs Harbour, Sapphire Beach's median house price is around $759,000 for houses and $427,000 for apartments. Also, the median rental yield is about 3.76%, while the rental rate is $550 per week.

Emerald Beach

: The area is a popular destination for families because it is a perfect place for fishing, swimming, barbecuing, and having a picnic. The area's median rent is $460 a week, and the rental return is 4.17%. Also, the average house listing is $623,000; for units, it's $567,000.
Adelaide, SA
Adelaide has seen stable growth in the short-term rental market compared to Sydney and Melbourne. It's one of the state capital cities with the lowest cost of living, which should make it one of your priorities when you invest in the top holiday spots to consider this year. It's one of the best places to buy Airbnb property.
Where to buy:
Walkerville

: A trendy and gorgeous suburb, Walkerville is home to several beautiful parks, including the River Torrens Linear Park. Also, it's only 8 minutes away from Adelaide's CBD, which means rental properties are always in high demand. The price of an apartment is around $372,500, which has a gross rental income of about 6%. On the other hand, the cost of an average home in the area is around $1,190,000, with an annual growth of approximately 10.8%.

Findon

: Property values in Findon are expected to grow, and due to the excellent value of the area's properties and their location (only 22 minutes from the Adelaide CBD), now is the best time to invest in a property for short-term rentals in the area. The average price of houses in Findon is around $499,000, with a rental income of about 4.13%. Also, the average price for rental units is approximately $341,000.
Hobart, TAS
Laidback yet charming, Hobart is one of the cities to keep in mind when planning to invest in a vacation rental. Since 2019, Hobart's house prices have increased by 5.7%, while apartment values have grown by 6.9 %. The city is home to the Museum of Old and New Art (MONA), where tourists can view a carefully curated collection of diverse works of art.
Hobart hosts several stunning and breathtaking landscapes, such as the River Derwent and Bruny Island. The city is also a haven for food-lovers who want to try trendy artisan cuisine and explore the local farmers' markets.
Where to buy:
Kingston

: A vibrant and modern holiday destination, Kingston continues to have a stable property price growth and rental yields of around 5.17% for houses and 5.33% for rental units. The average home costs $465,000, while an apartment unit costs about $362,000.

Clarendon Vale

: The average price of houses in Clarendon Vale is only $187,000 with a rental yield of 7.69%, making the suburb a very affordable place to buy a rental while still getting decent returns.
Canberra, ACT
The property market in Australia's capital has seen steady growth, with property values increasing. Lonely Planet hailed Canberra as one of the world's three hottest travel destinations last year. Here, there are many places to visit, such as the New Parliament House, Australian War Memorial, Mount Ainslie, and Lake Burley Griffin.
Where to buy:
Macquarie

: Situated 7 kilometres away from the Canberra CBD, Macquarie has an average house price of $690,000, with a rental yield of around 4.06%. Meanwhile, apartments have an average price of $390,000 and a rental yield of 5.07%.

Belconnen

: This destination is frequently visited by tourists for attractions, like the Belconnen Town Centre and Lake Ginninderra. If you invest here, you can enjoy a 4.24% ROI on rent for houses and 6.13% for apartment units. The average price of homes in the area is $506,000, while the median price of apartments is around $367,000.
The Ideal Short-Term Rental Business Model
In the past few years, big hotel chains, like Marriott and Wyndham, have grabbed the chance to follow through on vacation rental business opportunities, and they saw some modest gains. Some investors changed their short-term rental business model and now operate more like hotels. What we'll see in the next few years will be a convergence of segments in real estate.
A fully-furnished apartment today can be rented out for either a short-, mid-, or long-term stay, and having that flexibility will be the key to making your business model successful. As this allows more freedom as to how you offer and manage your rental units, you would also be less vulnerable to changes that seasons would bring. You can easily make adjustments in your rates during low seasons to increase bookings. Still, you need to do some research to see if the steps you plan to take will be good for your bottom line.
Tips on Making Your Vacation Rental Business a Success
Aside from finding the most profitable vacation rental locations, your vacation rental business's success depends on these three primary factors:
1. Service Offering
The majority of listings on Airbnb and other platforms are often entire homes or private rooms within a home. But if you offer a more unique and less obvious kind of space for guests, you can get ahead of the competition.
Aside from your actual property, offering amenities can increase your advantage. Examples of amenities that are often considered necessities are parking spaces, WI-Fi, office spaces, entertainment rooms/systems, and full kitchens.
Location is another factor since tourists usually find places to stay that are conveniently close to other attractions or cities. So, your property should have access to public transportation or be close to landmarks.
2. Marketing
So, your property has the basic amenities, is in a convenient location, and is fully compliant with local rules and regulations. But how can you make money from it if people don't know about it? This is why online marketing is important. For example, you can use SEO on your website and place your properties on popular online rental listings.
Remember that the short-term rental market is booming, and there's an increasing supply of listings on the market today, so you need to stand out from the rest. Having great pictures of your property is critical since most tourists are either looking for an "Instagram-able" accommodation or at least a decent place to stay.
3. Good Reviews
Having good reviews is an essential factor that affects how people will see your property and how many bookings you'll make. Aside from increasing your ratings, positive reviews can become a deal-maker for many tourists when comparing properties.
In Conclusion
Knowing the best vacation rental markets in 2020 will allow you to make a wise decision when starting out in this lucrative sector in real estate. Areas with less competition are the best options if you want to stand out on Airbnb and on other short-term rental platforms. Of course, you should not forget to use high-quality photos and add detailed descriptions of the property on your listings. As a smart investor, get ready to reap the benefits of owning a short-term rental!
For more of the latest news and information about real estate in Australia,
browse our website
.