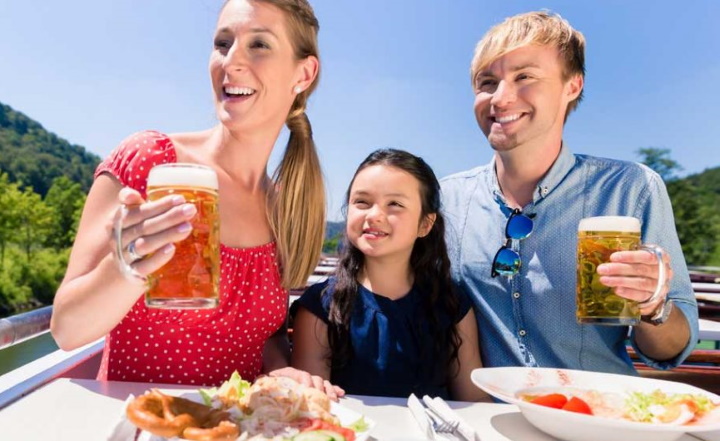 Are you traveling to Melbourne, Australia? No doubt, this is one of the greatest cities in Australia. Melbourne is a good place to reside and has a large number of attractions t any traveler. Think of the street art tour, moonlight movie in the park, relaxing at the federation square, and more.
But this is not all you can do in this city. As a visitor, you can decide to have some time on the beach. While here, you can relax on the sand beach. However, it would be more enjoyable if you tried a sailing trip. Boat hiring companies like Yarra River Cruises will rent you a yacht or a boat for an amusing moment in the water.
If you have never been on such a sail, you might find it difficult to enjoy it. But here are some unique ways to make your sailing trip in Melbourne a living memory:
Go as a group
Even though you hate group tours, this should not be the case for a sailing trip. A sailing vacation with a group comes with the funniest and enjoyable moments. The groups consist of different types of people who behave differently while inside the water. You will find water lovers and aquaphobic people.
Having this group in the same boat will offer an exceptional experience. You will always miss going back to the tour on your next holiday. So, as you approach Yarra River Cruises for a boat to tour Melbourne waters, ensure you have a group or join one on the beach.
Wear a lifesaving jacket
Nothing can be worrying like being inside the water without the right equipment. You will have an uneasy moment every time the boat encounters some waves. This experience can deny you the expected joy in the Melbourne sailing tour.
One way to avoid such issues is carrying the right gear on board. In particular, a lifesaving jacket will come in handy in case of an incident while sailing. So, ensure you have the right sailing package to get the best experience from your sailing trip.
Have a good skipper/captain
Do you have some boat riding skills? Indeed, riding a boat by yourself comes with additional excitement. You will have everyone familiar to you onboard rather than when you have to rely on a hired skipper. Many Melbourne boat hire service providers allow you to ride a boat as long as you have the necessary certifications and licenses.
With the best skipper on your yacht or boat, your ride will be enjoyable. Such a rider will incorporate all fun practices that will bring out amazing moments and experiences. So, get a good skipper before getting into the water.
Choose the right destination
Melbourne beach is a hub of sailing adventures. However, failure to pick the right destination can make the tour boring and undesirable. If you have no idea the best place to visit, you can opt for a skipper from a boat renting company in Melbourne like Yarra River Cruises. The skipper has experience in sailing and will sail you to the most amazing destinations that will be memorable.
So, if you want to turn your Melbourne sailing vacation into a living memory, consider these tips, and your dream will be a reality.