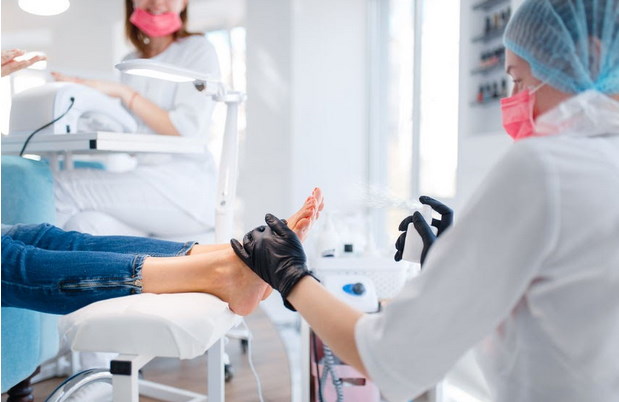 Instep Podiatry Brisbane offers first-class pediatric services for children. Over the years, it has managed to reach out to many clients based in Brisbane and its proximity. Today, it is one of the best places to find a pediatric foot doctor in Brisbane. The clinic has well-trained doctors who understand various foot challenges and the most efficient solutions.
In this review, we intend to inform you of the pediatric services your little one stands to gain when you choose the Brisbane Foot Clinic for Children.
Children's Podiatry Solutions
The clinic understands that children's feet are essential structures. They need to develop properly when still young because they contribute to the child's posture and movement. The child might have various physical challenges later in life if their feet do not develop properly.
The foot clinic has enough modern resources in place to monitor your child's feet development process. Once they detect anything unusual, they utilize the best technology and expertise to see that the problem is rectified in its early stages.
Services Available
The following services are available for clients of all ages:
• Bunions

• Footwear assessment
• Biochemical assessment and posture analysis
• Kids podiatry
• Calluses, corns and ingrown toenails
These services are focused on mitigating pain caused by health complications. The Instep Podiatry is put in place to help the public embrace proper levels of health and wellbeing. All this is provided through public awareness held by highly trained and experienced foot experts.
The facility has two facilities across Brisbane, both of which are run by competent paediatrics. The facilities are strategically situated in Brisbane. They have their headquarters at Mitchelton. You will get a free parking space right outside the facility. They also have a central city location at St. Pius Terrace, Fortitude Valley that features offroad parking, which is accessible from Baxter Street.
Which Problems Can The Experts Fix?
The children's foot doctor will take their time to find the source of the problem. This will be followed by keen research to find the most effective solution. Some of the most cases dealt with at the clinic include flat feet and inward-facing feet. These are some of the common problems that might hinder your little one from undertaking various sports and physical activities when they get older.
Flat Fee




If it is found that your little one has flat feet, feet that turn inwards or outwards, or wrong gait and spine alignment, they have proper orthotics and orthopaedic solutions that you will appreciate. All of these services are provided at the facility, and the response to treatment closely monitored. Note that there is no need for intervention if your child has flat feet that do not show any symptoms. But still, they might need some support here and there. This can be achieved with supportive shoes.




Pigeon Toes (Inward Facing Feet)




This problem is common among toddlers. They like to walk pigeon-toed. It is at this stage that children are developing their postures. Therefore, it should go away naturally over time. However, if you feel that the pigeon toe is severe, then it is time to visit the foot clinic and talk to the children's foot doctor. They will find where the problem lies so that they provide the best care.




Talk to Your Doctors




The clinic has a physical address, and you can pay them a visit within their working hours. Still, you can visit their website to see how your child might benefit from a pediatric foot doctor. On their site, you will get details about the services they provide and even talk to experts early.




About the Author

Patrick Watt is a content writer, writing in several areas, primarily in business growth, value creation, M&A, and finance. Other interests also include content marketing and self-development. Say hi to Patrick on Twitter @patrickwattpat.