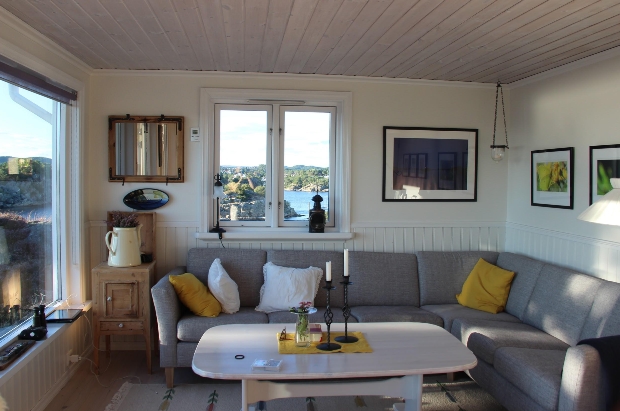 Your home will be more appealing to potential buyers with some cleaning, painting and minor makeovers. Larger renovation or projects like second story extensions, converting a garage to a home office or room, replacing windows and doors or adding a loft can give substantial rewards, if you can afford them. However, not all renovations offer a high return on investment. That's why we've carefully selected those that can really add value to your property.
1. Redecorate your home
You can start adding more value to your home today by repainting and fixing all minor defects. Fresh paint will give your home a new lease of life. Painting your walls with bright modern colors gives a potential buyer a good first impression. You should also fix little defects like:
* Stained or dirty walls

* Leaky faucets

* Broken lighting fixtures

* Squeaky doors.
Do a thorough inspection of your home. You need to see yourself as the potential home buyer, go through your house and write down everything that can turn you off. Then make a plan to fix all the faults you discovered.
2. Clean up Your Bathroom
Real estate experts believe that minor renovations in your bathroom can add about 3 percent to the value of your home. Strive to make your bathroom look shiny and bright. Scrub out all mold and watermarks from tiles and sealants. Replace old faucets that are covered with limescale. Take off your old shower curtains and replace them with glass doors. If this is a little out of reach, there is no shortage of very cool designs to pick from that will liven up the space. If you want to add a fresh modern look, you can add white tiles or paint the walls white then garnish it with some silver fixtures.
3. Give Your Kitchen a Makeover
A clean and beautiful kitchen will attract serious buyers and impress home appraisers and real estate agents. Making small updates to your kitchen like changing the countertop, tiles or sink can add value to your house. If you want to do a complete kitchen makeover, you need to take a second look at your floor plan. Will you be able to change its shape and size without making a huge investment? You may also consider taking off the wall separating your kitchen from your living room to create a large open plan space.
4. Transform Your Garden
You can turn your garden into an attractive reception area to receive guests. Adding a patio or deck is a smart investment and it can serve as an extra entertainment space during summer. If you have a pool in your yard, it is a logical assumption that it is also surrounded by fencing. If it is a classic metal fence, consider giving it a fresh coat of paint or for that something extra special, you can even replace it with modern glass fencing. Not only is this an attractive upgrade, but it is also a cost-saving project you can take on yourself and that will ultimately raise the value of your home without spending a fortune.
5. Increase the Energy Efficiency in Your Home
These days, more home buyers are looking into energy efficient homes or at the very least energy efficient elements to be present. To make your home energy efficient, you need to:
* Improve the insulation around the doors and windows, attic and basement.

* Replace windows with double or triple glazed models

* Change the water heater to a modern low energy consuming model

* Replace old incandescent light bulbs with LED or CFL bulbs.
When buyers know that the home is energy efficient, they will be delighted by the opportunity to enjoy lower energy bills every month.
6. Replace Windows
Buyers prefer homes with double-glazed windows and there is a variety to choose from. So investing the money to replace old windows will undoubtedly raise your property's value. Ensure that the new windows fit perfectly with equal and balanced sight lines. Aesthetics can play a major role in higher value properties. So when you are replacing windows in such homes, ensure that the new windows add more light and increase curb appeal by choosing the most appropriate style.
7. Remodel Existing Space
Before you consider how to extend your home, you can find ways to make better use of the existing space. To add the greatest value, focus on your living room, kitchen and dining area. Use a floorplan of the present layout to find ways of combining different sections of the house. Make new sketches by taking out walls or adding new ones to achieve your desired layout. For instance, you can create new larger spaces by combining your dining room and kitchen, as mentioned earlier. No two home improvement tasks are the same. It is best to seek professional advice from specialists like Orange County ironworks service and company.
Renovating your house will help you to increase its value when you want to sell it. Regardless of your budget, you can clean it, redecorate it, fix all the faults and replace fixtures to please your would-be buyers.