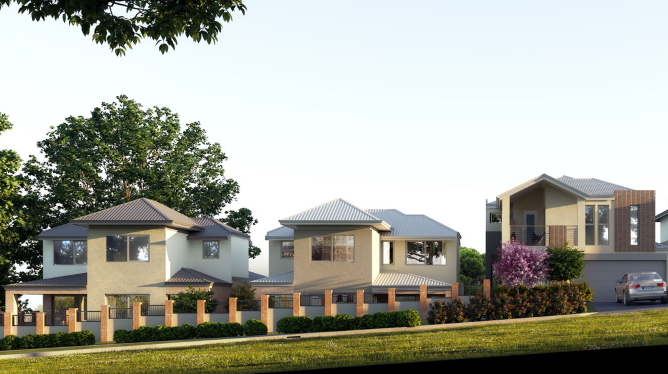 Deciding to build a brand new house and land package is an exciting time. Designs, budgets, suburbs – you've got a lot to weigh up and decisions to make.
And while choosing a single storey home has traditionally been the default choice for most Western Australians, there's never been more opportunity to choose whatever living configuration you want. So, what's better – up or out? And how do you know which option is right for you?
It fits your life stage.
Start by thinking about how you'd like to live now, and the ways your needs will change over time. Your home should accommodate your future self, whilst also catering to your present needs. If you're planning on having children in the near future, consider a single storey home. New parents tend to like having bedrooms clustered together where they can be close to their young ones. Having only one floor to 'patrol' also makes it easier to keep an eye on toddlers or infants, particularly given you won't need to worry about the safety risk that stairs pose.
If you're past this stage and the kids are entering high school age, privacy between family members becomes more important, bringing double storey designs into the frame. With living spaces and bedrooms spread out over two floors, you can create distinct areas of separation for relaxing and socialising. Many families choose to set up private 'retreats' for parents and teens to keep the peace.
Maybe retirement is the next step for you and the kids have left home - the extra space and stairs may actually become a burden again. Downsizing to a single storey design makes sense here for ease of moving around the house. If your heart is set on a two-storey home, you can 'future proof' it by opting for a configuration that places the master bedroom downstairs with the kitchen and main living area. With everything you 'need' on the ground floor, you'll be better prepared for reduced mobility later in life, whilst having the extra room for when friends and family come to visit.
The price is right.
One reason why single storey homes have traditionally been more popular is price. Generally speaking, double storey homes cost around 30 percent more to build than single storey homes of the same size. That's because building up is more complex, and you end up paying extra for things like structural steel, scaffolding and balustrading.
These cost differences continue during the life of ownership. Single storey homes can better take advantage of natural light and airflow, making it much easier to control the climate. On the other hand, double storey homes by design can be more expensive to heat and cool, leading to higher utility bills.
However, these expenses may be countered by how much you spend on the land. With land sizes in Australia shrinking, you can build a two storey home on a lot as small as 180 sqm, saving you thousands without compromising on room sizes.
It suits the size of the lot you want.
One benefit of building a two storey home is that you can build all the bedrooms and living spaces you need on a smaller footprint. Single storey designs on the other hand take up a lot more land. So if your heart is set on a certain suburb, the decision of whether to build single storey or double storey may be made for you.
Generally speaking, block sizes tend to get smaller the closer you get to the city. Therefore, a two-storey design makes more sense on inner city lots. Still, it may be possible to build single storey on a small lot if you are happy to sacrifice your backyard (just remember that there are council regulations that determine how much space your home can consume).
If living a little further away in Perth's outer suburbs ties in with your work or lifestyle, you'll have more freedom to build up or out, and still enjoy that lawn and cubby out back. House and land packages are particularly good value here. With the home designs optimised for specific block sizes, you won't have to compromise on living space, inside or out. It's the best of both worlds.

For excellent house and land packages that offer both single storey and two storey designs in popular suburbs, view Parkview Ferndale, The Heights Kardinya & Botanica Canning Vale.