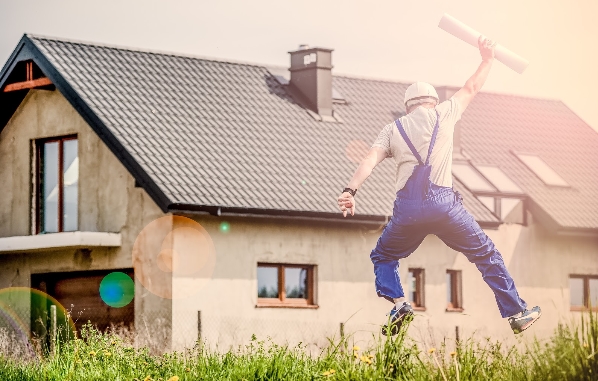 From BBQs in the yard to long balmy evenings, who doesn't love the summer months? But it's important to prepare your home for the warmer weather, so that you can stay comfortable and enjoy those lazy days. Follow our tips to get your home summer ready.
Consider installing flyscreens
Love having your windows open in summer? A cool breeze feels good, and keeping windows open can cut your air con costs, but what about the flies and insects? It's especially annoying if you live in an area with mosquitos, as enjoying the breeze at night can leave you with bed bug bites. You should consider installing retractable screens for your home, which are an excellent way to stop the insects getting in when you have your windows open. They also don't obstruct your view, so you can enjoy the outdoors, without worrying about getting bitten!
Cut your energy bill
Most of us think that winter is the peak time for energy bills, as you're running the heating and appliances such as tumble dryers. But the summer can be expensive too. Air con is usually the biggest offender and running fans all day soon adds up. If your air con isn't working at peak performance, buy air conditioner parts and make a repair before the hot weather hits. You should look at ways to slash your power bill, from changing supplier to making sure your appliances are serviced and not a drain on your system.
You can also look at alternative ways to cool your home, such as:
Putting ice cubes in front of a fan

Opening the top windows throughout the house to get a breeze going

Use a swamp cooler

Use thick, blackout curtains in your living space, so the morning sun doesn't overheat your house
If you can cool your home without air con, you can save money on your bills and your home will feel so much more comfortable.
Get your garden ready
Spending time in your yard will no doubt be the highlight of your summer, so spending some time sorting it out before the hot weather will allow you to relax when the time comes around. Firstly, you should read up on gardening safety, from protecting yourself from the sun to avoiding RSI, then make sure you've got the right tools for the job, as this will make things much easier!
It's worth giving your garden a good declutter and clearing the space before you decide what to do. The way you style your garden is up to you. Some people prefer a low-maintenance yard, while others like to plant flowers, or even fruits and vegetables. There's a big trend for outdoor living at the moment. Many people build an outdoor living room or even a kitchen, so they can maximise their time spend outdoors.
If you want to enjoy your summer, it's worth doing a few chores now and get your house ready for hot weather. Nobody wants to endure the heat without getting prepared, so follow our tips and enjoy the season. From cooling your home and getting ready for the big yard parties and BBQs, you'll be glad you got organised.