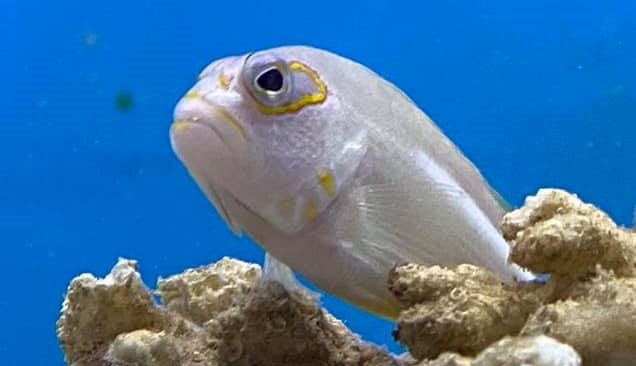 It seems that everyone loves an aquarium. It is not that everyone has one or is planning on getting one. But when people see an aquarium, especially one that is well taken care of and is creative, they smile and have a good look. There is something about bringing the underwater environment into our world, where we watch how they live. And it is incredible how fish just get on with their lives once they get settled. A beautiful aquarium in a home or business is always a people pleaser. Suppose you are in the mood to do something special or to upgrade your own tank. There are many different things to try. You can have a custom tank made, you can try a more exotic species, or you can make an undersea garden tank, shrimp tank, jellyfish tank, and there are many more options than that.
Custom Tank: As the techniques for bending and building with acrylic have advanced, so have the possibilities for creating unique aquariums. If you have the budget, there is very little that can't be done. Public aquariums have proven that size is no limit, as there are now many walk-through aquariums globally. For most of us, we are looking for something a little more conservative. Something that doesn't take over the house or business. But even small tanks can be creatively made and built into structures like desks, fireplaces, kitchen islands, etc. Custom aquariums from Fantasea Aquariums are one place you can share your ideas and see what can be done.

Try a New Species: there are many types of underwater creatures that adapt quickly to life in a tank. The lack of predators and the plentiful food puts them at ease. Most people start with a freshwater tank and beginner fish. But even with freshwater, there are some terrific choices, like an African cichlid tank or freshwater rays. If you make a move to saltwater, you could try out jellies, sharks, or corals.

Garden Tank or Coral Tank: One of the more exciting things you can do with an aquarium is experiment with the different types of plants that live underwater. Some people find the plants more satisfying than the fish. You can create water feature to your garden if you study what plants do well together and under what conditions. You can even add fish and invertebrates, but you must be careful about which ones will not harm your garden. The saltwater equivalent to this is the coral tank. But coral is complicated and grows very slow. It would be best if you had a lot of patience for a project like that.

Theme Tank: On social media these days, some people have taken to creating theme tanks, like a SpongeBob tank or a Super Mario tank. There is no limit to what you can do along these lines.
Aquariums are colorful havens of peace and solitude. They bring their tranquil vibes to all that gaze into them. And they never fail to improve a place and make it more relaxing. It is a hobby that can always be taken further and made more interesting. And you can prepare for getting your home ready for summer.