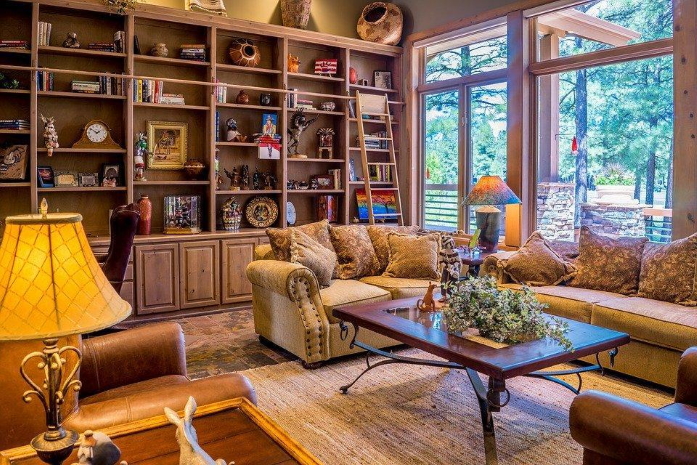 A home is like a personal kingdom and you are the uncrowned king of this space. It is quite instinctive for every homeowner to take all the necessary measures to make his place a visual treat.
However, more often than not, your marginal knowledge about interior design comes as a big hurdle. Decorating a home is different from repairing something like a faulty door where all you do is to call door manufacturers.
Many people go out of their way and expand the budget to beautify their homes. But they don't take long to realize that there is more to home décor than merely buying expensive pieces of furniture or suchlike. After all, what's the point of a painting which costs extraordinary but does nothing to add to the efficiency of your home?
The following home décor tips are the juicy bits of the popular interior designers. So they will not only take the look of your house to the next level but also offer budget-friendliness.
It all begins with the front door
When it comes to making a resounding first impression, nothing beats the front door. Simply put, it can either attract or repel guests from stepping inside your house. To begin with, let's address the importance of colors.
Red is often associated with the gesture of welcome. But if red does not go with the overall appeal of the house, you may also opt for orange and yellow as these two colors symbolize joy and kindness. Instead of adding a blackboard that carries a stark inscription of "welcome", colors communicate the same message in a more subtle way.
Apart from that, you can also spark the entrance with flowers. While some people may not be able to interpret the depth of colors, flowers will fittingly convey your warmth to them. Once you have taken all these measures, don't ruin the hard work by using an ugly basket for house keys and mails.
Keep a handy stock of throw pillows
This is easily one of the easiest and cheapest ways to decorate the home. The most convenient aspect of throw pillows is that you don't necessarily have to buy them. If you are well-equipped with DIY skills, you can even make them on your own. It will also enable you to take all the creative liberty.
It won't serve any worthwhile purpose to scatter pillows all around the house without entertaining their size. Large throw pillows typically ensure maximum comfort. To be more illustrative, a 22-inch well-stuffed pillow will be the epitome of perfection.
As soon as you witness the change in climate, make it a point to replace the old pillow covers with new ones. For example, the cozy texture of velvet for winter and light cotton fabric for relatively warmer seasons like summer and spring.
Make the most of mirrors
No project of interior design can come to a close without the usage of mirrors. They are loved and lauded by designers because they are good at multiple things. A common difficulty homeowners face during the process of home décor is the lack of space.
That's where mirrors come very handy. You can fit them at almost any tight spot. Besides, mirrors are a natural source to lighten up space.
Having said that, you can't hang them in an unstructured way. Without tasteful placement, all your investment is bound to go down the drain. Worse, it will inflict an adversary effect. Here are some key tips which will help you to maximize the utility of this all-important accessory:
Decide what you want to reflect in the mirror and then hang it to the exact opposite of that particular object.
Don't expose the mirror completely to the sunlight. A mirror can provide a fair share of brightness if it is hung up at a suitable angle.
Knowing that a mirror can save space, people tend to overdo it. Content yourself with just one mirror in every room.
Cover walls with artwork
Oftentimes, people leave their wall empty because they want guests to catch a glare of their expensive color. That's a flawed tactic. Be it celebrated artwork or a self-made painting, hang it on your wall without much ado. A skillfully composed family photo can also be an extension of artwork as well.
As with mirrors, the positioning of the frames is going to play a critical role. Going by the rule of thumb, the picture should meet the eye-level of an average height person. Understand, there is no such painting as one-size-fits-all. So you need to take a few additional things into account like:
Sometimes all the walls are not of the same size in a home. For a big wall, you may handpick an oversized frame – from 80 to 100 centimeters. Whereas a short wall will do better with a group of small hangings – around 45 to 60 centimeters.
If you are placing a photo right behind a couch, it should not be longer than two-thirds of your couch.
Don't merge all the frames with little to no breathing space. There should be a gap of 2 to 4 inches between every painting at a minimum.
Declutter
There is no dearth of houses that look awful not because they fall short of a decorative item, but because they are overwhelmed with them. Many a time, people end up buying too much stuff and that they can't help showcasing it. This tendency is particularly noted among new homeowners.
We tend to make peace with our space. Even if there is an unwanted bookshelf that contributes only to the ugliness of the home, we can easily overlook it. Broadly speaking, you need an unbiased eye for the cleanup process. So put yourself in the shoes of a stranger and then scan through your house.
The final verdict
Having read the above home décor ideas, it is safe to say that you don't have to be or hire a professional decorator to boost the appeal factor of your home. If you start executing these tips today, in the next few days, your home will be a different deal altogether. To top it off, you won't confront the issue of budget either.