Reading is an important activity that, if appropriately channeled, could be the difference between a successful and unfulfilled person. Spending time with books enlightens you and makes you better prepared for life. After having fun with relaxing activities such as gambling at the
House of Jack casino
, you spend some time reading. In this article, we'll provide you with the best recommendations for books that will help you develop several aspects of your life. If you want to improve your life, here are 10 growth-oriented books you should read.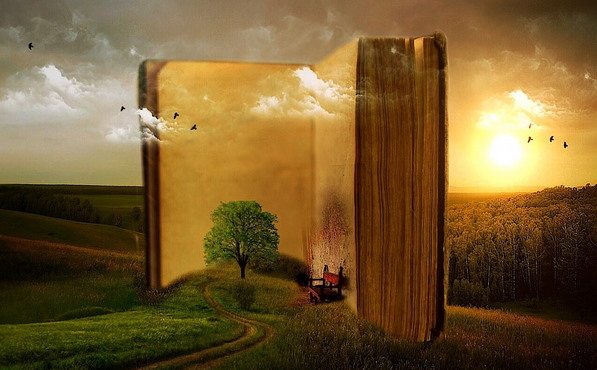 Top Growth-Oriented Books
1. The Gift: 12 Lessons to Save Your Life
As suggested by the title, this book feels like a real gift. The author, Dr. Edith Eger, is a therapist, holocaust survivor, and exemplary author. This book is a sort of manual explaining different lessons that can propel you to take the necessary action. It spans several topics from the long and eventful life of Dr. Edith Eger. "The Gift" will help you with several life issues such as forgiveness, anger, grief, meaning, and love.
2. Daring Greatly: How the Courage to Be Vulnerable Transforms the Way We Live, Love, Parent, and Lead
Brené Brown, the author of this book, has a little bit of online buzz surrounding her and her book. It was initially published in 2012 and talked about topics that are typically not discussed in the open. Unlike some other self-improvement authors, she isn't scared to talk about the challenges we face in life head-on. Her book also hits an essential issue, which is everyone's struggles with shame and lack of self-worth.
This book will show you that you're not the only one who thinks themselves unworthy. It shows that the feeling is a challenge that everyone across cultures and countries faces daily. It will teach you to find your self-worth and strength in being vulnerable.
If you like "Daring Greatly," you can check out these other great books from the author:
· Dare to Lead
· Rising Strong
· Braving the Wilderness
3. Think and Grow Rich
This might be the oldest book on our list, yet it's an absolute classic. It was published in 1935 by Napoleon Hill and remains relevant to this day. A lot of the book talks about principles that you can use to increase your income. You can also apply this philosophy in several aspects of your life to yield beautiful results. "Think and Grow" has a background from a study of how the business magnates of the 1900s gathered their wealth. Reading it will change your mindset about money and expose you to Hill's program; thereby putting you on a path to success and wealth.
4. The Power of Your Subconscious Mind
Written by Dr. Joseph Murphy, "the power of your subconscious mind" sets out to discover the relationship between the conscious and subconscious mind. It was initially published in 1963 and has become a classic since then.
It teaches you how you can change your thought patterns to produce drastic changes in your life and the lives of others. Dr. Joseph uses real-life examples and simple techniques to break it down, relating it to all aspects of life – relationships, happiness, jobs, and even money. It uses scriptural references, which will be a delight for those looking for that. It still has excellent messaging, even if you are not into religion, and there is a lot to learn from this book.
5. Thrive: The Third Metric to Redefining Success and Creating a Life of Well-Being, Wisdom, and Wonder
Proper work-life balance is an aspect a lot of people struggle with today. Arianna Huffington tackles the topic in an excellent manner that will apply to everyone no matter where you are in your career.
She highlights that self-care is vital in our lives, no matter how hectic. She also shares her anecdotes on her time-management struggles and putting her family and career first. Books such as this will help you to allocate time for work and time to relax by putting your top 10 online casinos Australia details to good use after a long day of work.
6. The Seat of the Soul
Gary Zukav pens this book to teach readers how to take control of their lives. Interestingly, successful celebrities such as Maya Angelou and Oprah Winfrey also remarked that the book was a life-changer. "The Seat of the Soul" explores humanity and the power we all possess.
This book will help you to interact better with other people and give you a more positive view of the world. It also promises a deeper understanding of who you are, so your motivations and actions are more apparent to you.
7. Untamed
No doubt, this book will make a majority of the must-read lists on the internet. Glennon Doyle takes an unapologetic approach to this work and hits all the right points. She takes a detour from preaching and focuses heavily on being authentic, examining various topics such as marriage, race in America, sexuality, and trusting yourself. "Untamed" will help you to understand different life complexities and give you the much-needed confidence to face challenging issues in life head-on.
8. The Up Side of Down: Why Failing Well Is the Key to Success
Failure can be hard to recover from, and nobody ever gets used to it, not really. Megan McArdle wants to teach how to turn failure into a learning experience with this book. It primarily focuses on failures in careers, but you can apply the principles to other areas of your life. It has stories from people in different career paths, giving you examples of how to see failures in a different light. What you get in the end is multi-perspective teaching on how to turn failure into a positive outcome.
9. The Attention Revolution
These days, there are more ways to get distracted than ever before. Some people find it hard to stay focused on tasks. B. Allan Wallace is sharing methods to attain Shamatha, a Buddhist meditation state of mind. This book teaches skills and lessons to help you focus on tasks and productivity. The lessons will take you a step closer to blocking out all distractions and gaining control of your ability to concentrate on any activity you engage in, be it work, school, or sport.
10. Whatcha Gonna Do with That Duck?
Seth Godin combines some of his best blog posts to produce a masterpiece that everyone should read. It covers a wide array of subjects and issues. The author pushes readers to be smarter, speak honestly, write better, and dream big. "Whatcha Gonna Do with That Duck?" is an adviser that understands you, motivates you to do more, and inspires you for the future.
Honorable Mentions
· More Myself by Alicia Keys
· The Secret History of the World by Mark Booth
· Energy Medicine: The Science and Mystery of Healing by Dr. Jill Blakeway
Pick up any of the 10 books above as you head into 2021. They will ensure you record measurable growths in your life for yourself and those around you. Apply the principles to your life to improve your self-confidence, productivity, mental state, life-skills, and more.