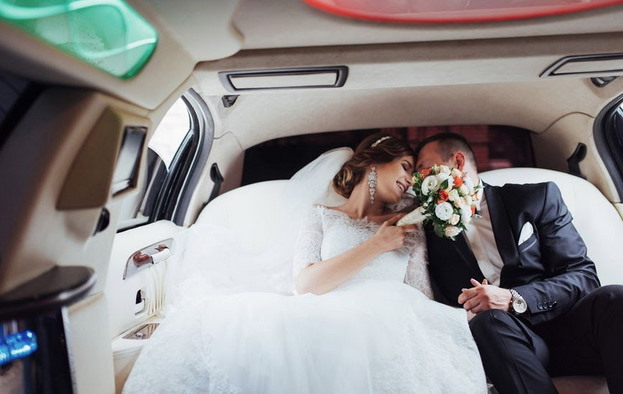 Your wedding day is the most critical event in your life tome. It occurs once and needs to be well utilized to enjoy the day's full benefit and splendour. It is the D-day for the groom and bride as they exchange their vows. Adequate preparation is needed to make sure no disappointment and the ball is rolling well as expected.
Wedding Preparation
A budget is needed to prepare for the wedding day. The fund will include food items and clothing, but the most crucial part is the bride and bridegroom transport details. The right car is a prerequisite to a wedding party for it gives the wedding couple a memorable and long-lasting impression. What to uses during the wedding involves types of vintage cars which is a crucial area to consider. These cars are made to ensure comfort and give the couple enjoyment during their momentous day of their lifetime. The wedding season has arrived. The couple wants a world-class royal wedding experience; you are in the final touches of the big day; a classic car is your take that will make your arrival a spectacular and fantastic event. The beauty of a wedding will be recognized in the colour combination, and this has to go hand in hand with a beautiful sleek wedding car.
Availability of the wedding car
Different brands and makes of car are available for your choice depending on your taste. Give yourself a lifetime treatment by choosing from among different types of vehicles. This car will drop you from other places to your wedding venue and give you the joy of life.
Daimler DS 420
Daimler DS 420 limousine is a classic and pretty traditional unbeatable Britain wedding car. It is a powerful car that is spacious enough and won't fail you since it is efficient and comfortable; e sufficient for your big day. Another notable wedding car is the LTI fairway/Austin, made with awe to accommodate any type of dress like cinderella to catch a glamorous rare view during the wedding day; it will pamper your day and be pleasant to the guest.
Daimler DB 18
Daimler DB 18 special sport is your ideal car to pick the bride from her parents to the church or where the wedding is being held. It is a serene open car that produces a radiance of elegance as she droves beside her day in a memorable bid bye to her parents. This car is designed to give you an incredible feeling and assures your peace of mind during your wedding day. If you want to be the town's talk, choose the Bentley s-type which is a more relaxed and a fantastic bride travel car with calmly white colour to give you a royal touch.
Rolls-Royce
Another notable historical and powerful car is Rolls-Royce 20/25 hp which is a solemn and high towering car. It is the perfect car that will attract attention from onlookers as they will admire its stylish finish, not to mention its box-like body that shows splendour and mighty.
Range Rover
Elegant ladies need a lifetime treatment, and this can be brought about by hiring a classic range rover that is strong enough for any terrain and won't disappoint. Further, hire a Mustang in Brisbane, which gives you the most lovable mechanic experience as it travels miles of kilometres without any strain or faulty. It is the ideal vehicle to leave your wedding with as you focus on the honeymoon. Finally, choose the most becoming car for your wedding to meet your taste, and make your big day a memorable and enjoyable event.
About the Author
Patrick Watt is a content writer, writing in several areas, primarily in business growth, value creation, M&A, and finance. His other interests also include content marketing and self-development. Say hi to Patrick on Twitter @patrickwattpat.