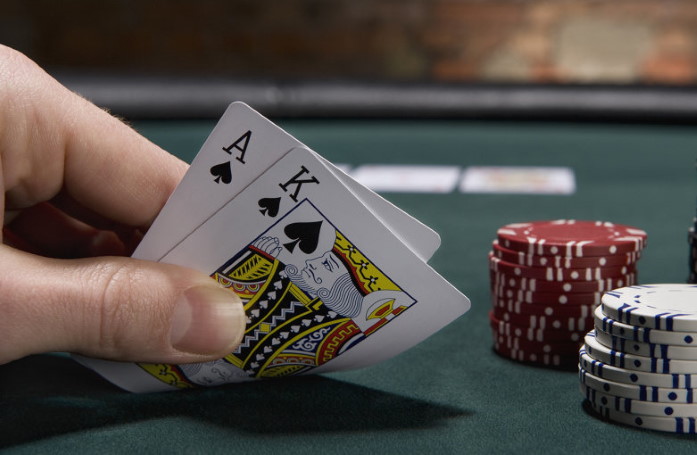 Professional football players are some of the most famous, well-paid workers in the world. While the public mostly knows them for their athletic prowess, there's more to them than that.
Many prominent footballers have also made a name for themselves in the world of poker. Check out our list below, compiled by our expert, Benjamin Reppersen. He's an expert on sports, gambling, and online casinos. He often writes about the most interesting sides of the industry.
Football Players Who Love Poker Too
This list comprises some of the most famous footballers of all time, as well as a few lesser-known players. Many of them started out online, often as ambassadors or sponsoring an oddsbonus. In Norway and around the world, casinos prefer partnering with sports stars.
Many players started their poker careers in live tournaments. However, a number of younger footballers prefer playing primarily online.
1. Jan Vang Sørensen
Jan Vang Sørensen is a former Danish footballer and two-time WSOP bracelet winner. Sørensen played for Odense Boldklub for a number of years, as well as several other clubs. His career was tragically cut short by a knee injury when he was 30 years old.
That could've been the end of things for Sørensen, but good players prefer not to call it quits. Instead, Sørensen taught himself poker, becoming an expert in seven-card stud. Five years after his football retirement, Sørensen finished in the money at the WSOP for the first time.
Today, Sørensen has accrued more than €1.82 million in live tournaments, according to The Hendon Mob.
2. Gerard Piqué
Iconic Spanish centre-back Gerard Piqué is one of the world's best-known footballers. As a member of Barcelona FC and the Spanish national football team, Piqué racked up quite the record. His poker trajectory hasn't been all that shabby, either.
Piqué first jumped into the 2011 European Poker Tour in Barcelona, in a €5,000 Six Max Turbo NL Hold'Em table. He finished third, winning almost €41,000. Two years later, he finished 19th at the 2013 EPT's Barcelona leg, in the €10,000 NL Hold'em High Roller Re-Entry tournament.
As of 2021, Piqué's winnings surpass €550,000. according to The Hendon Mob.
3. Neymar Jr.
Neymar Jr. is considered by some as one of the best footballers in the world. After spells at Brazil's Santos FC and Spain's Barcelona, Neymar joined Paris Saint-Germain in mid-2017. At 29 years old, Neymar still has many years of top-level football ahead.
However, he has plenty of hobbies and projects beyond football, including poker. The young Brazilian star is an avid online poker player. He's actually an official speaker for PokerStars, having signed on as a brand ambassador in 2015.
In live tournaments, Neymar hasn't made as big a splash as other footballers. He came in 6th in a 2018 Brazilian Series of Poker event, taking home a little over €17,000.
4. Ronaldo
Ronaldo Nazário de Lima is widely regarded as one of the greatest strikers that football has ever seen. The three-time FIFA World Player of the Year and two-time Ballon d'Or winner is an unquestionable football legend. Today, he's also a club president and an entrepreneur.
Off the football field, Ronaldo has been known to frequent professional poker circles. Back in 2015, he played in the PokerStars Caribbean Adventure's Main Event in Paradise Island. He came in 26th, taking home $42,180.
A year later, Ronaldo finished 7th in 2016 PokerStars Caribbean Adventure event #52, a six-handed NL Hold'em tournament. He took home €2,900 (on a €900 buy-in).
5. Gianluigi Buffon
According to many, Gianluigi Buffon is one of the best goalkeepers of all time. At 43 years old, Buffon still plays in the Italian Serie A for Juventus FC. He's also the only goalkeeper to date to have been named the UEFA Club Footballer of the Year.
"Gigi," as he's affectionately called by fans and teammates, first took an interest in poker in the early 2010s. He was one of the first professional athletes to strike a sponsorship deal with PokerStars, becoming the brand's Italian ambassador.
He has played in several PokerStars-backed events, including a few European Poker Tour stops. However, he hasn't finished in the money yet.
6. Cristiano Ronaldo
Cristiano Ronaldo is a Portuguese footballer, considered by many to be the best currently active player in the sport. He started his professional career in Sporting CP before joining Manchester United in 2003.
By 2009, he joined Real Madrid, where he went on to score more than 300 goals in nearly as many appearances. Today, Ronaldo plays for Juventus, alongside fellow great Gianluigi Buffon. Much like Buffon, Ronaldo joined the world of poker through a partnership with PokerStars.
Since 2015, Cristiano has been a brand ambassador for the company, occasionally participating in live events. Also like Buffon, Cristiano has thus far failed to finish in the money.
Final Words
Poker has become a mainstream pursuit for many around the world, and the best footballers are no exception. It's nice to know that many of the greats may still have accomplishments to look forward to beyond football.